Phomemo D30 label printer makes the home more neat
The first time I knew the label printer was because of an advertisement from Brother. Although the label printer is a very small product, the brother's reputation in the label printer field is still very high. I thought the label printer was useless at first. After all, handwriting is not troublesome for labels, but since I started working and got a family with my own children, I gradually discovered that label printers are really useful.

The kitchen's rice, oil, salt, storage boxes, all kinds of medicines, foods, skin care products, children's item classification, etc., everything can become orderly with the existence of label printers.

I recently bought a label printer, the brand is Phomemo, and I did some research before buying. Compared with my brothers, Jingchen printers, it has successfully attracted my attention. I will test it with you today.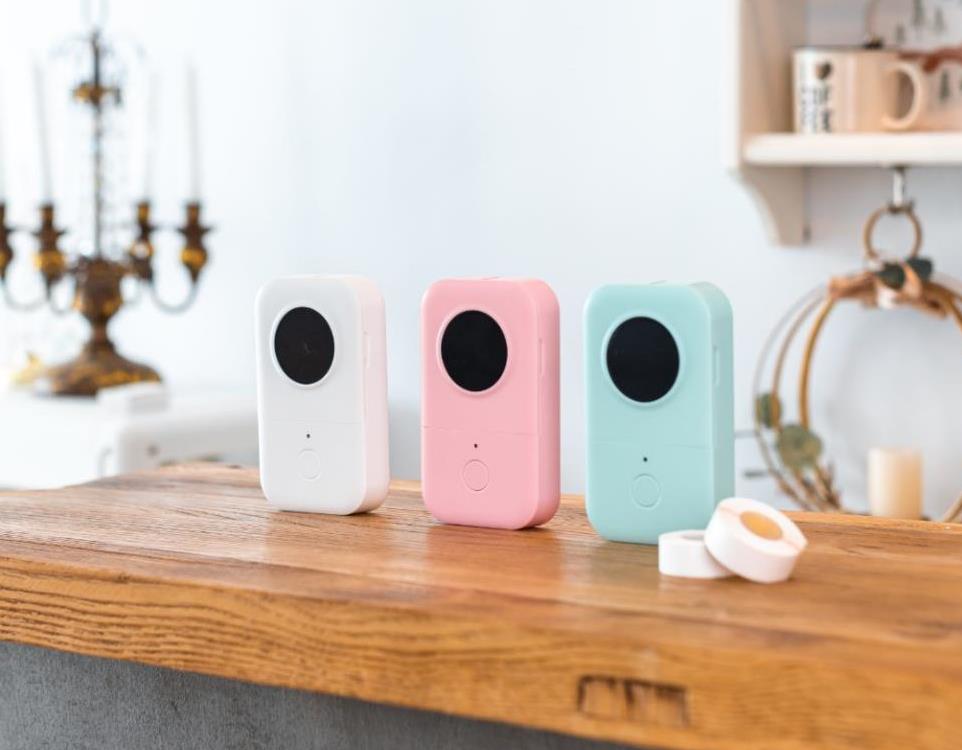 When I open the package, there is a white Phomemo D30 printer, a manual and a data cable. To be honest, I like this appearance. There is a Xiaomi style, simple but very advanced, and the texture is good.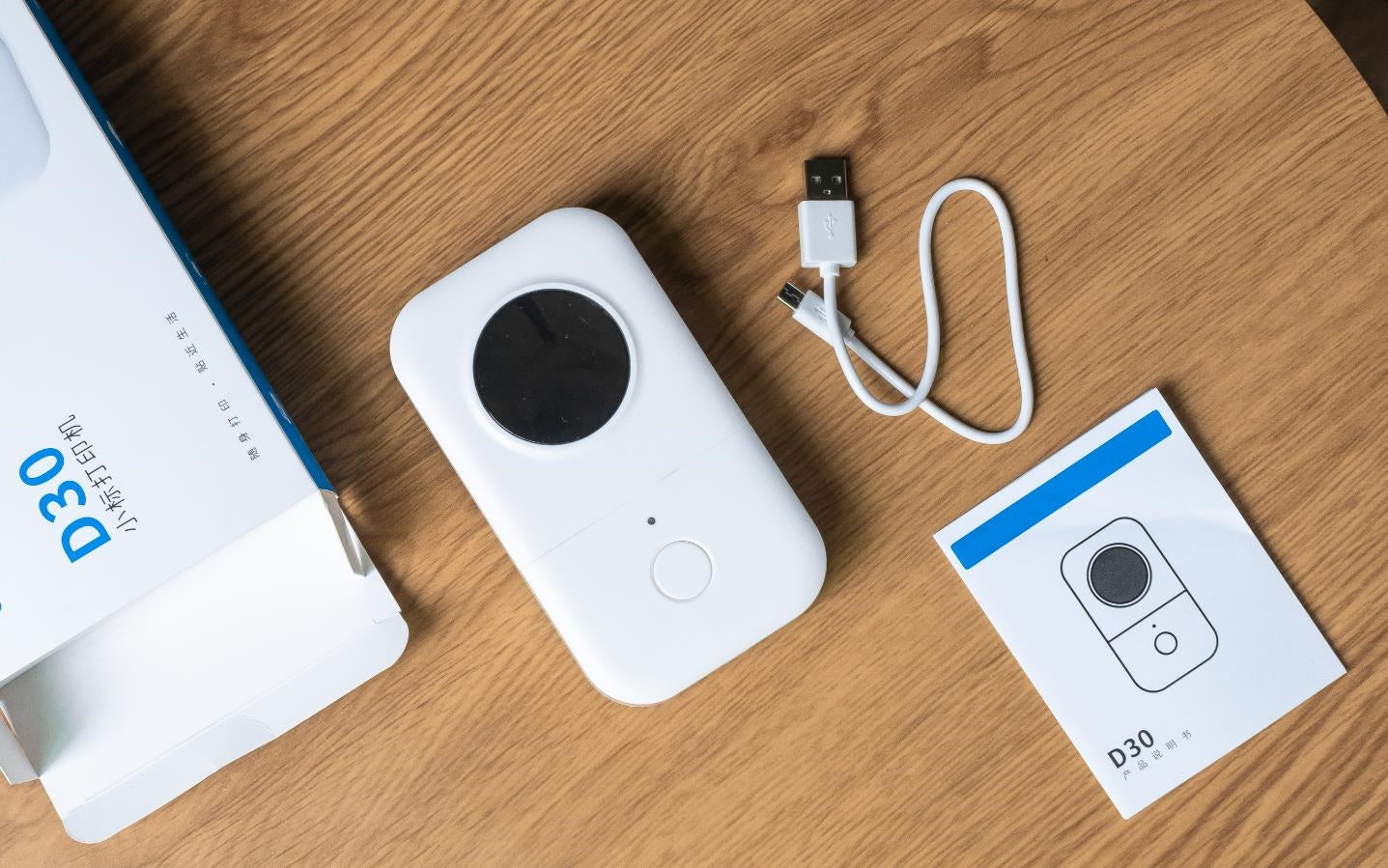 The Phomemo D30 label printer is very mini. It can be held in one hand. It is smaller than my mobile phone and has a moderate thickness. There is a black circle on the front of the body, which looks like a lens. At first I thought it was a screen. Later I found out that it was just a decorative circle. , The whole body has no other buttons except a power button.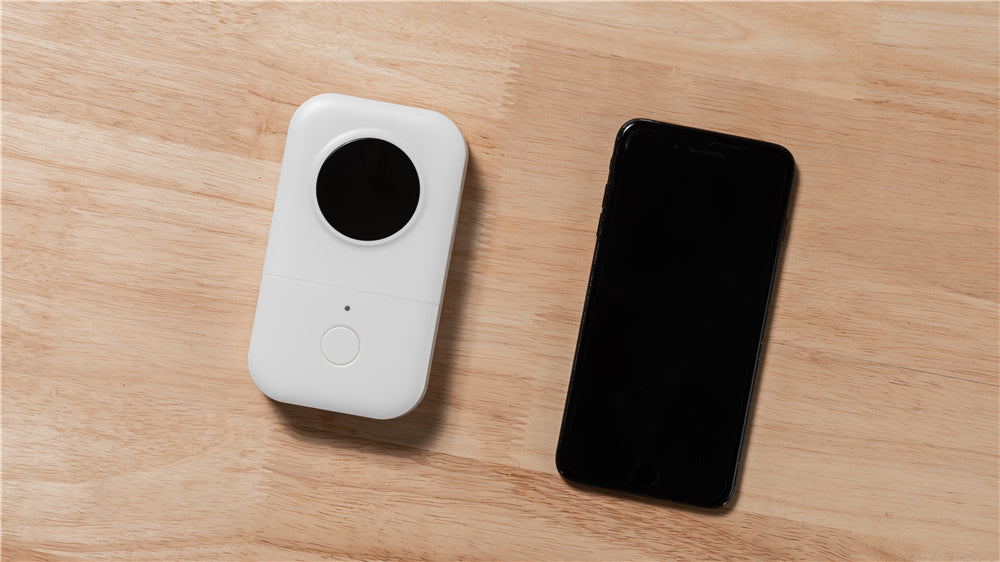 The paper exit is on the top, and there is also a serrated knife, which should help tear off the label.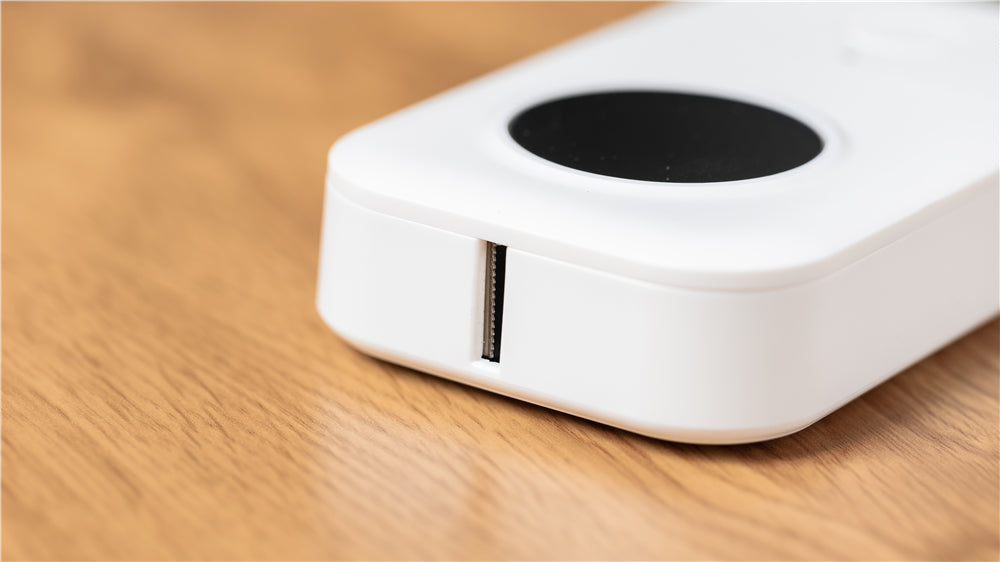 This label printer needs to be charged with Micro USB and the battery has 1200mAh, I can use it for a long time like about 4 hours , and there is a lanyard hole on the bottom.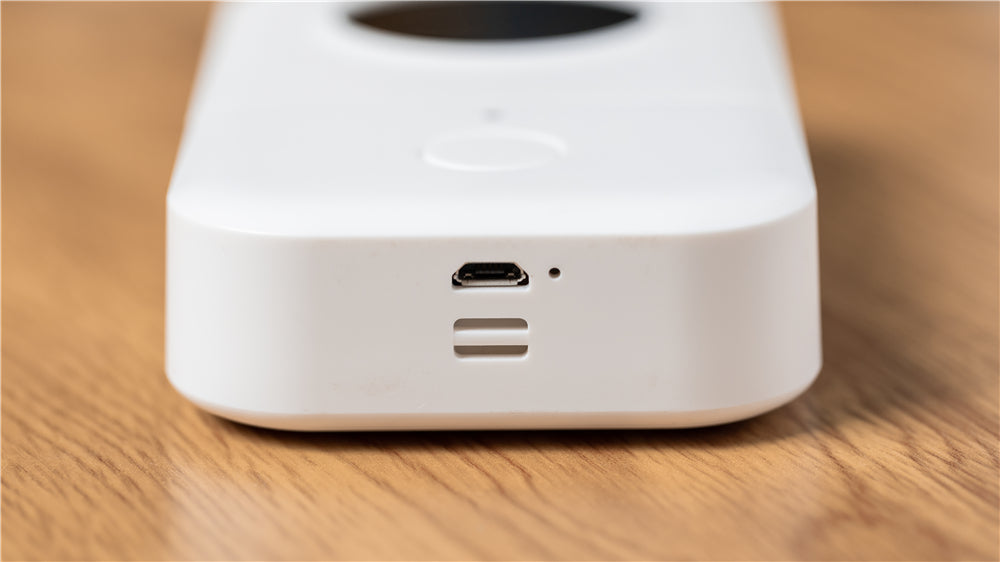 The paper compartment is easy to open. You can open it with a slight pull along the protrusions on the side. Load the label paper according to the instructions, and you can start printing. The Phomemo D30 label printer is thermal printing and no ink needed. No other consumables are not needed except label paper.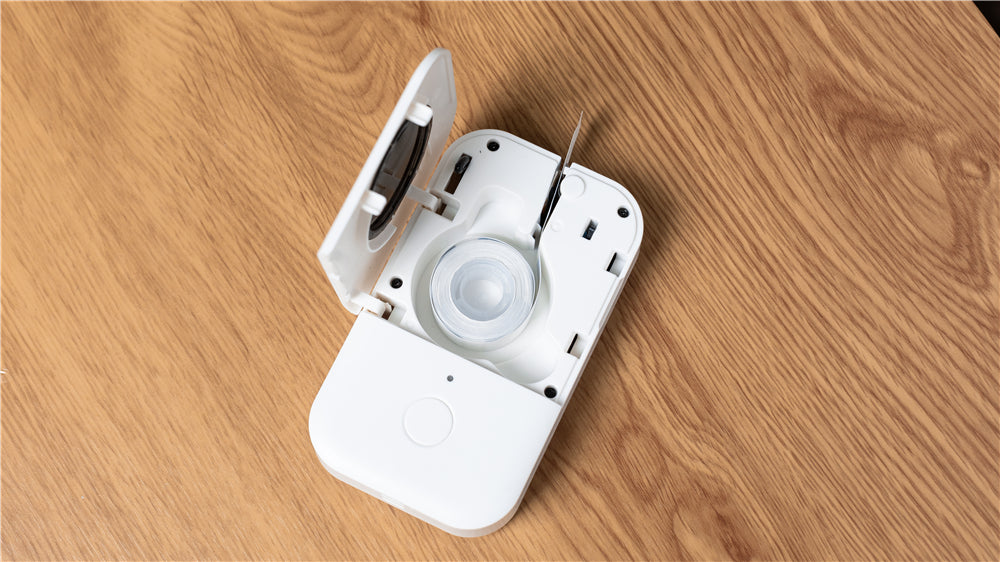 After installing the label paper, it is natural to install the Phomemo APP. After connecting via Bluetooth in the APP and selecting the corresponding model, you can see a super concise editing page, which supports inserting editing text, quickly inserting date/time, and some small symbols can be inserted. I Can meet the fast editing and printing, will not feel very cumbersome.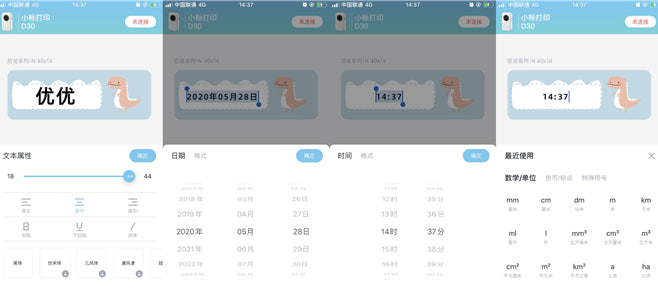 First, choose the corresponding printing paper, and write your name in. You can choose different font styles and change the size. It is very convenient, and it can also be adjusted to a vertical version.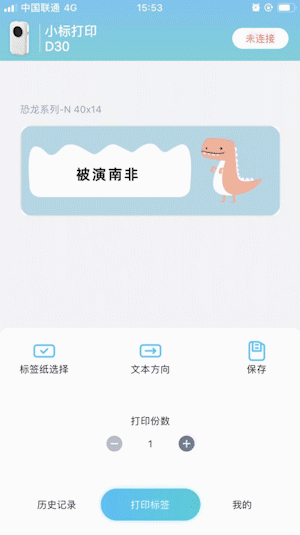 When I pressing to print, there was only a very slight sound, and then a small label was quickly printed out. I was amazed by the printing speed. It was really fast, and you could select the number of copies to print in batches.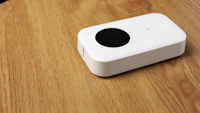 Just tear off the label manually along the tearing knife. I watched this printed label carefully, it is very clear, and the font is also very complete, much better than handwritten.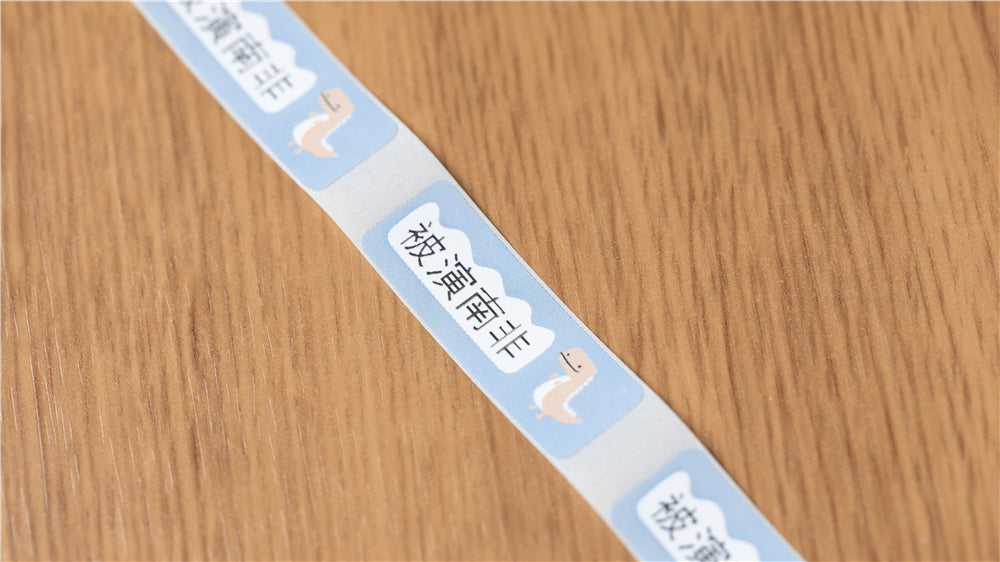 Just tear it off from the bottom paper like a sticker and you can stick it anywhere.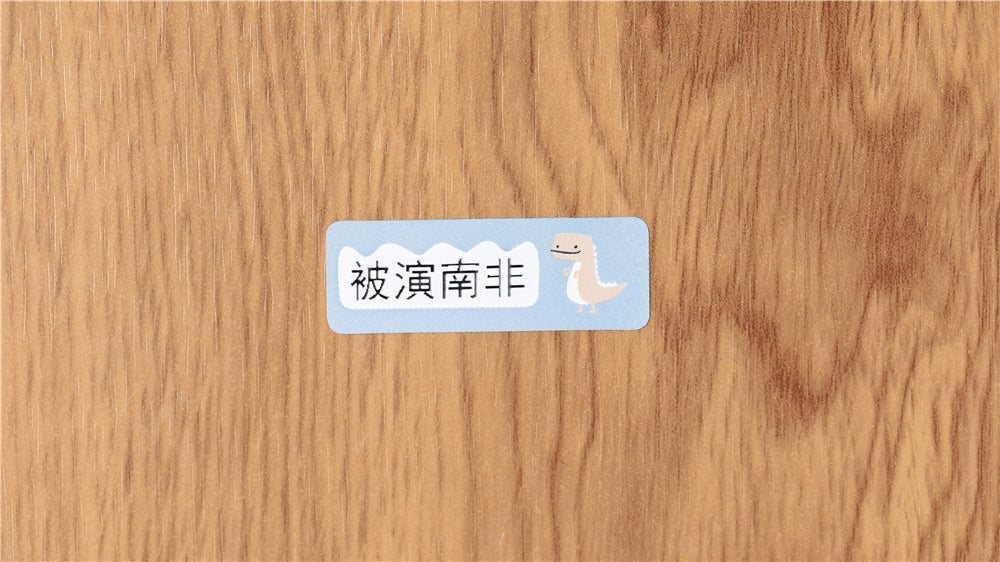 Because there are many styles of label paper to choose from, patterned, colored, and transparent, it can be used in various places in home, such as my son's small water bottle. Give him a name with this cartoon label paper. I will not afraid that he would lose the bottle when he was going to kindergarten which happened many times before. In this way, all the labels will be good-looking and practical.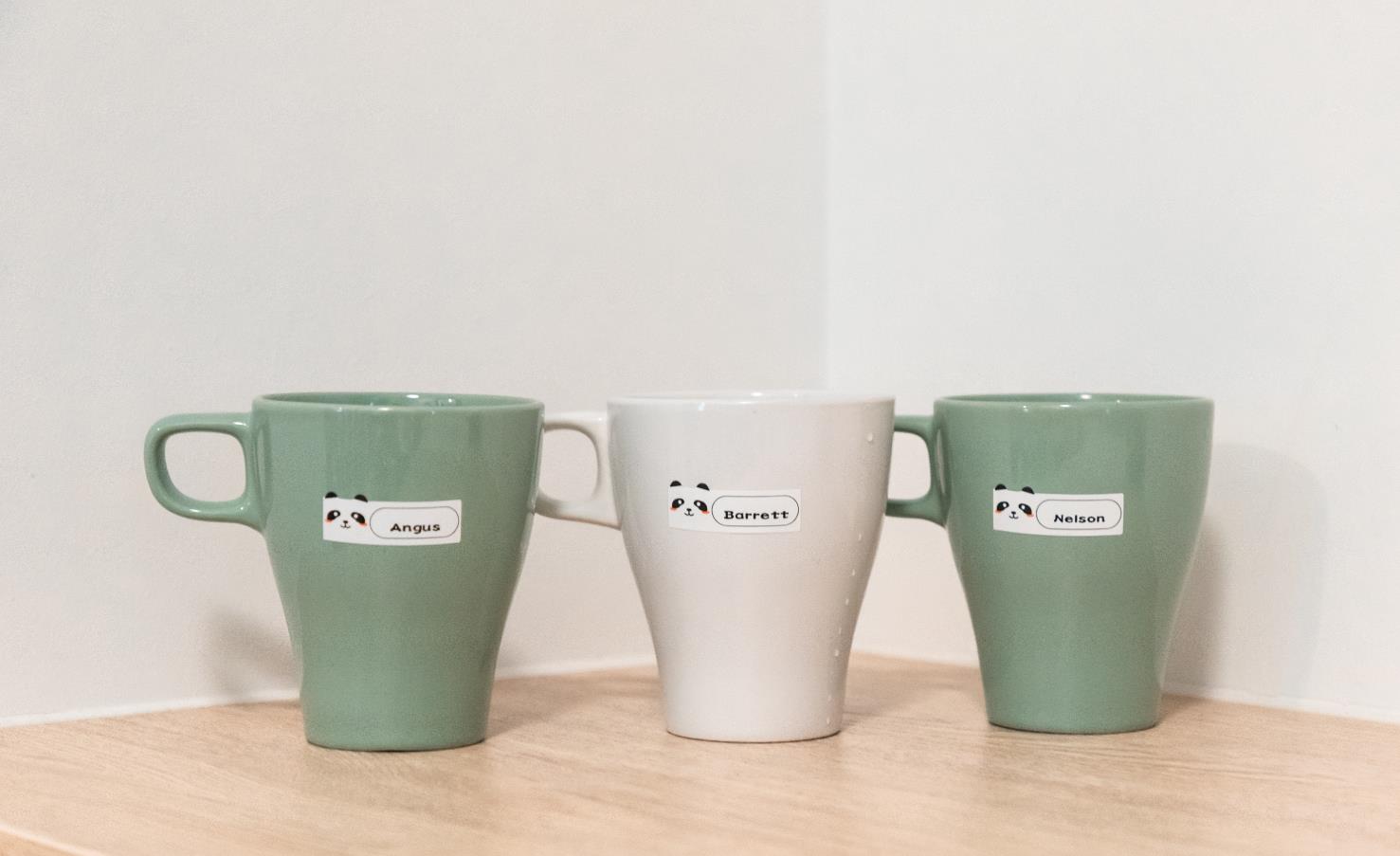 Since my wife used this label printer to mark, the bottles at home have become more tidy and orderly. I don't need to look for it for a long time anymore.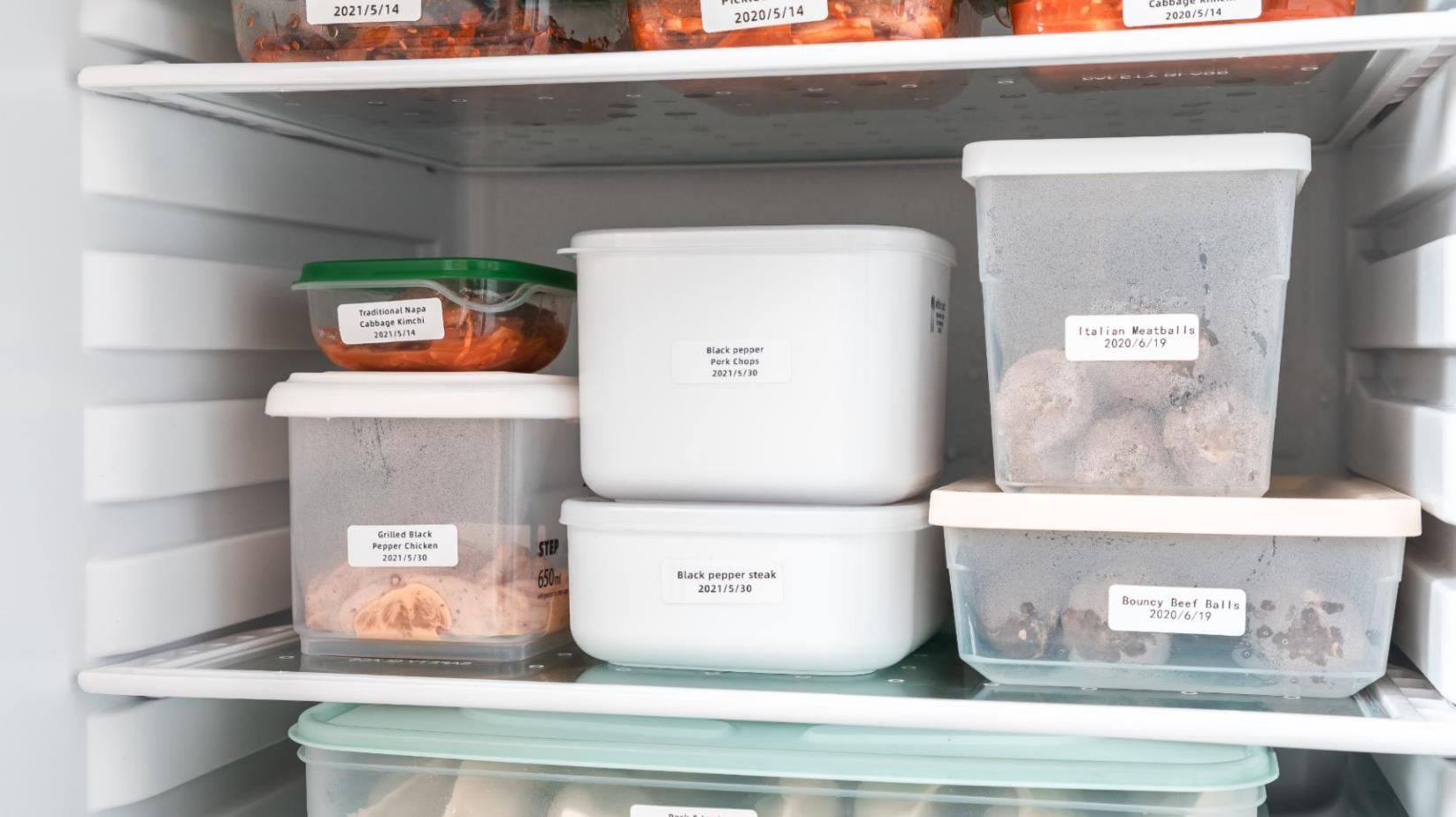 There are too many light switches in my house and sometimes we press the wrong switch so we decide to put a label to make it clear.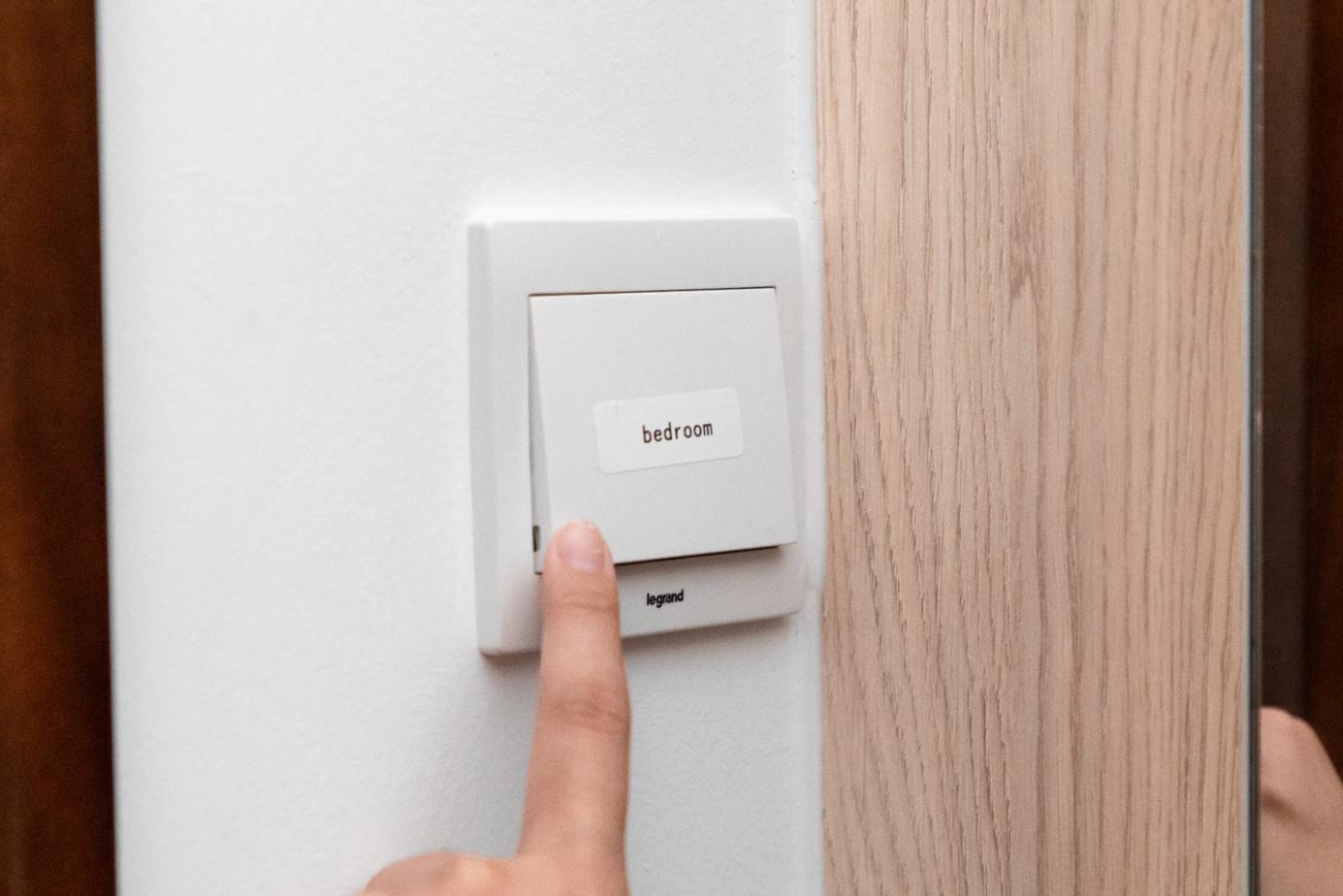 There are always a lot of data cables in house, we also use this label printer to mark each wire, then we are not afraid of using them incorrectly.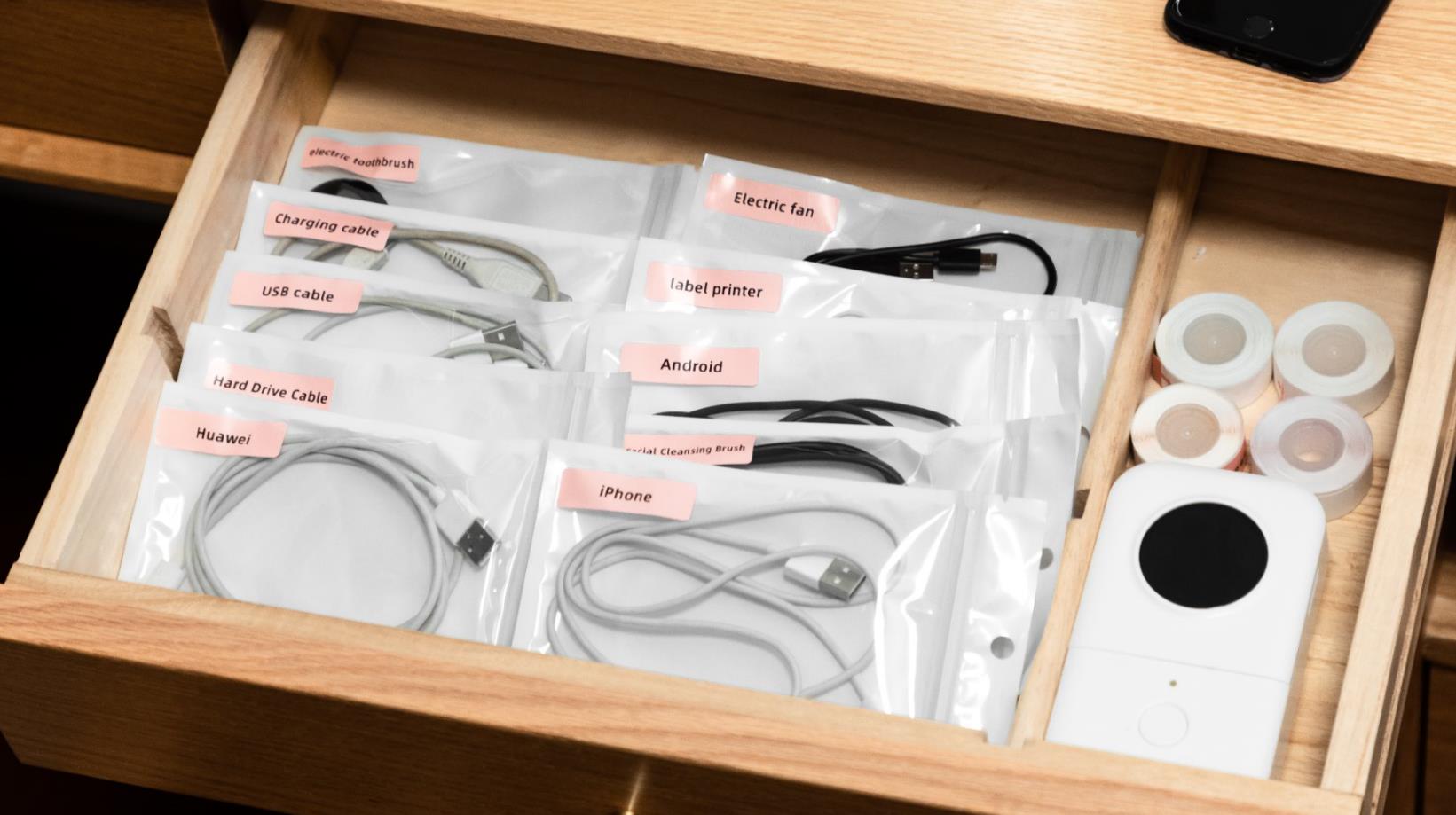 The food in the refrigerator and the medicines at home are most afraid of expiring and affecting health. I use it to print an expiration date and I no longer worried about that I will eat expired food in this way.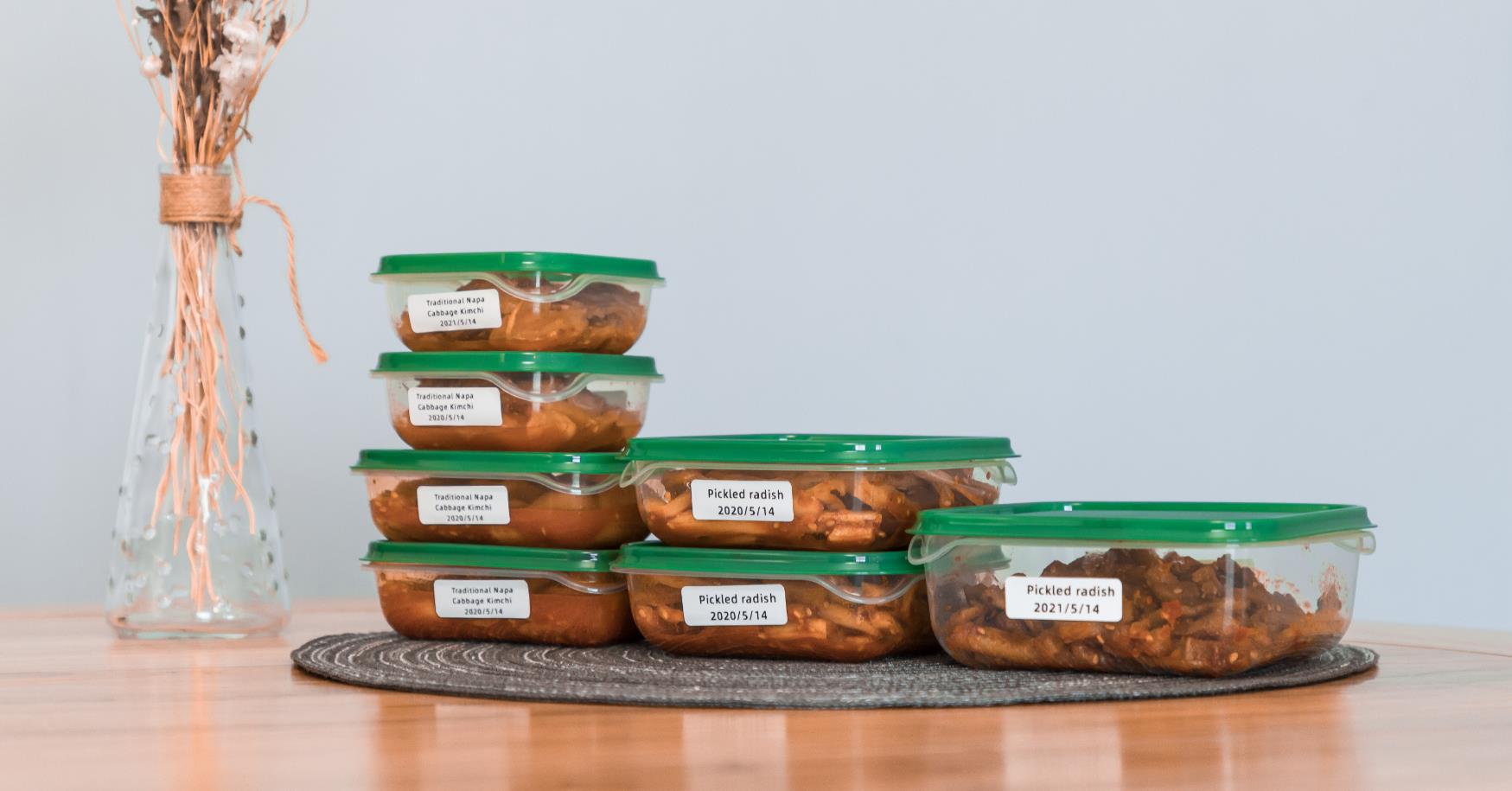 And I am most worried about whether the quality of the label will be poor. After the water wash friction test, I found that I was completely no worried about it. His matching label is not only waterproof and oil resistant, but also wear-resistant and scratch-resistant, and it will not have residual glue when it is torn off. The quality is really good.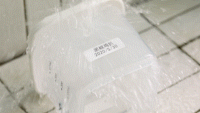 In just one week, labels were applied to all the small and large places in my house. I have to say that this Phomemo D30 label printer is not only a mini, but also very practical. It is a good tool for home storage and organization.