Phomemo M02 review: print as you want, portable pocket printer
Everyone's impression of printers is the kind of large traditional printers used in home or office. With the advent of the intelligent era, the types of printer products have also become richer, and they have begun to tend to be miniaturized and intelligent. The Phomemo M02 mini pocket printer is less than the size of a palm. The size is only 86×82×42mm, and the weight is 190g. It is very compact and lightweight. It uses low-cost thermal paper for printing. It has a built-in 1000mAh lithium battery. Portable printing anywhere.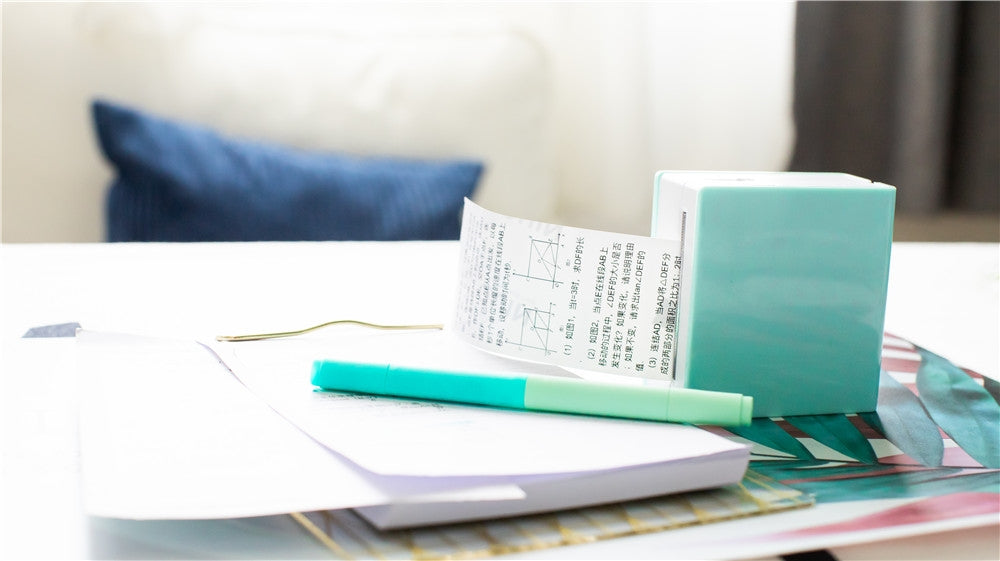 The design of the fuselage is also very simple, the color is also very fresh, there is a power button on the side, the working state will be green, the green light will flash when charging, and the working state will turn into a red light when you push the fuselage to check the printing paper. The red light will flash when the battery is low. Below the power button is an open button, which can be opened by pushing it gently. The overall operation and functional sockets of the product are extremely simple. In addition to the front power button, there is a micro USB socket on the right side of the fuselage, which is mainly used to charge the built-in lithium battery.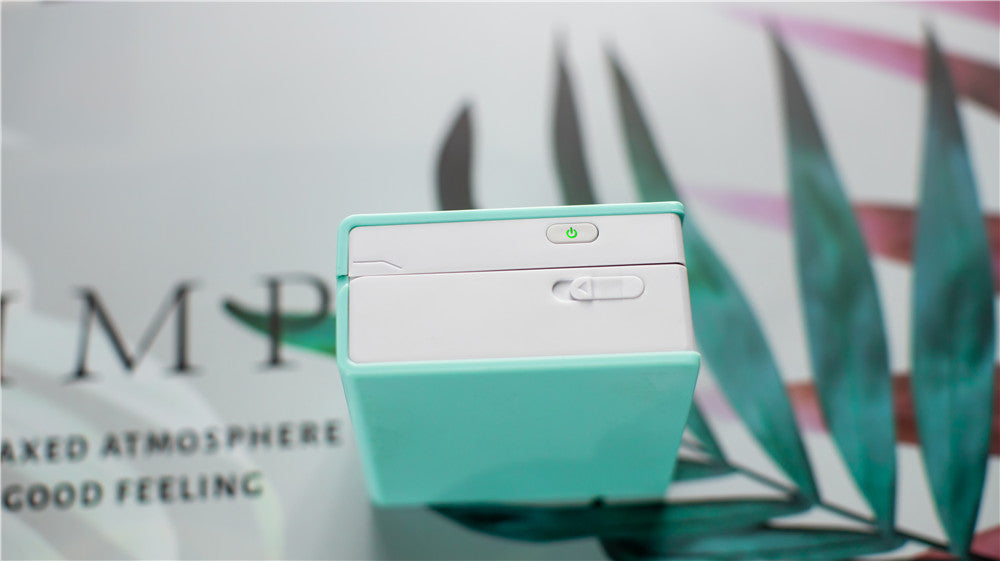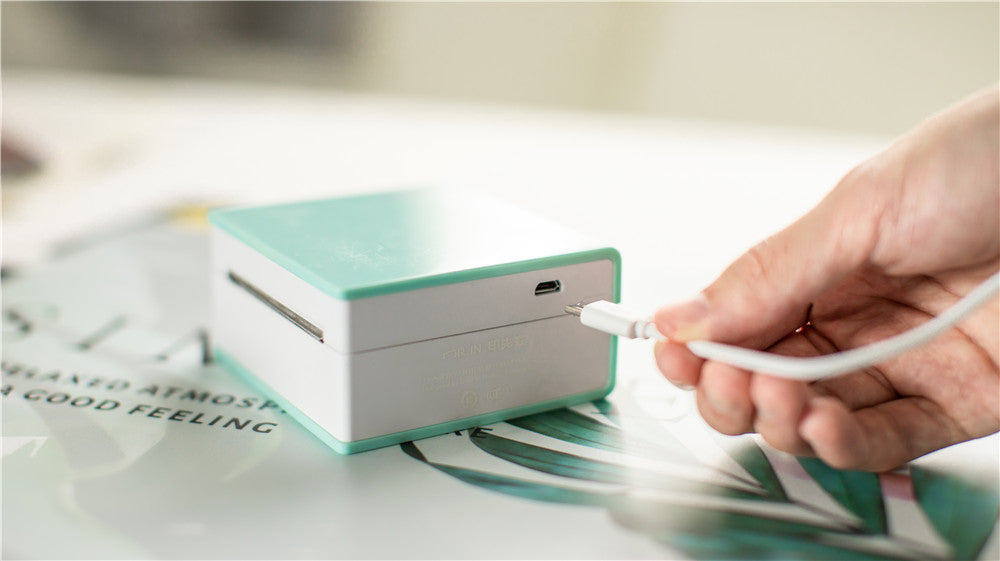 People usually describe smart products as having a sense of technology, but for this small and cute Phomemo M02, they always feel that the sense of technology is too cold. After all, it looks like a cute thing from the outside. The body of the product is plastic. The material, smooth texture is reminiscent of jelly, without the cold feeling of metal, it is more like a small toy.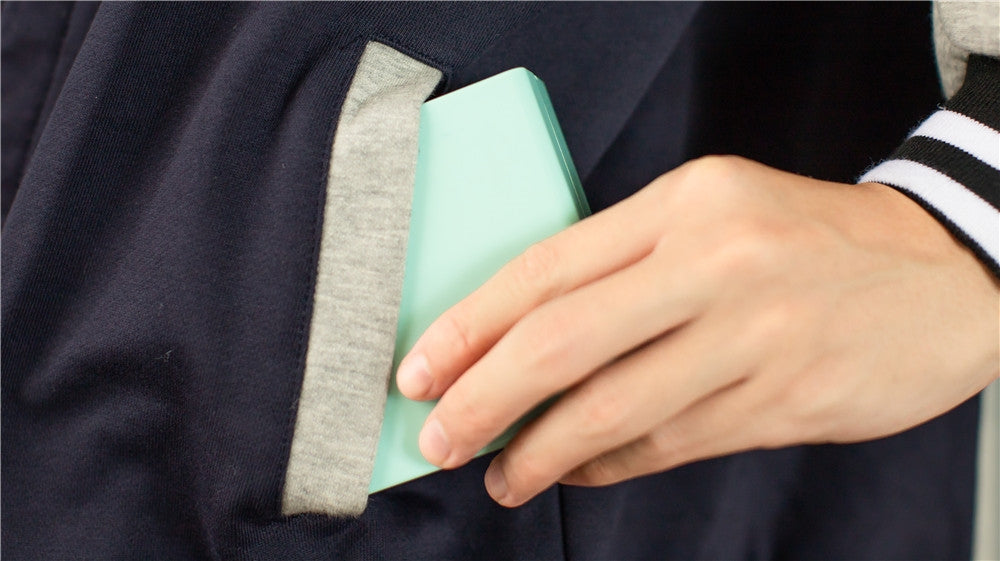 Speaking of the printer, I have to talk about its consumables. Phomemo M02 uses thermal paper for printing. The specification of the consumables is 53mm. The price of a roll of thermal paper is only a few dollars, which is quite low and saves users a lot. The cost. Push the open button to open it for paper change, very simple and easy.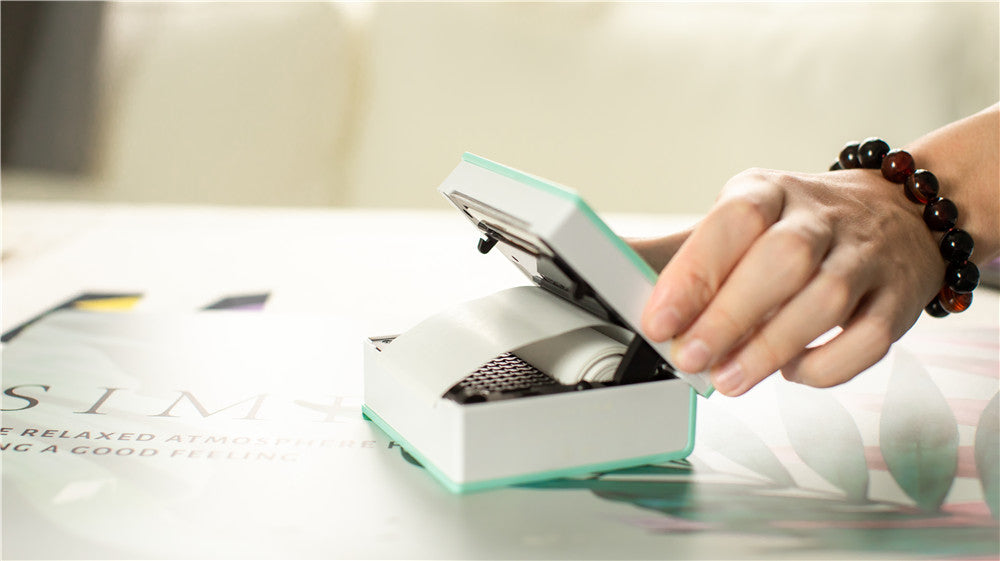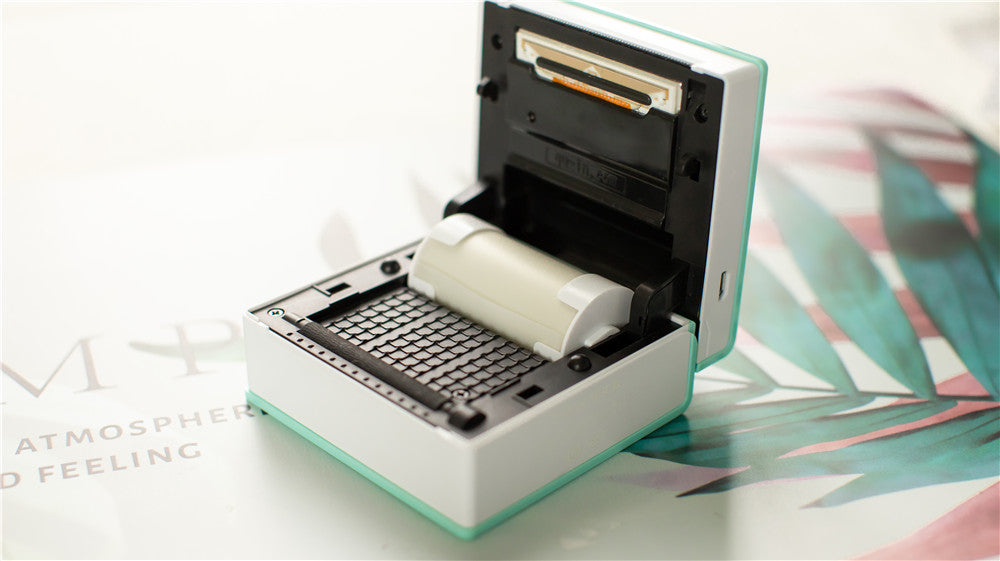 To use the printer, first scan the QR code on the manual to install the official APP. It supports both IOS/Android operating systems. Both Apple mobile phones and Android phones can be used with better compatibility. The interface classification of Phomemo APP is very clear, and the functions are also extremely rich.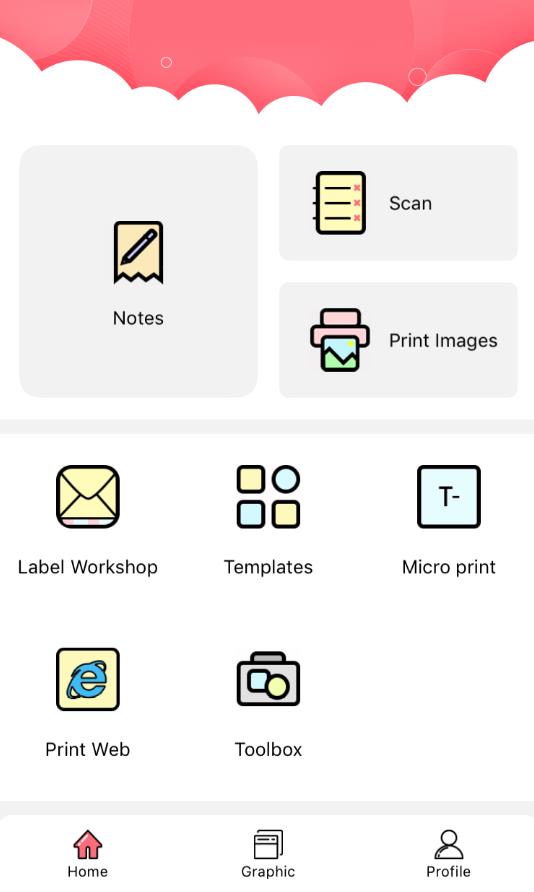 You can quickly print and make to-do lists, post-it notes, type small print, type photos, web page printing, display banners and other common needs in life in the APP. In the past, you could only use stickers and handwritten notes to do things. Now with Phomemo M02, you can quickly edit Fast printing is much more convenient and fast.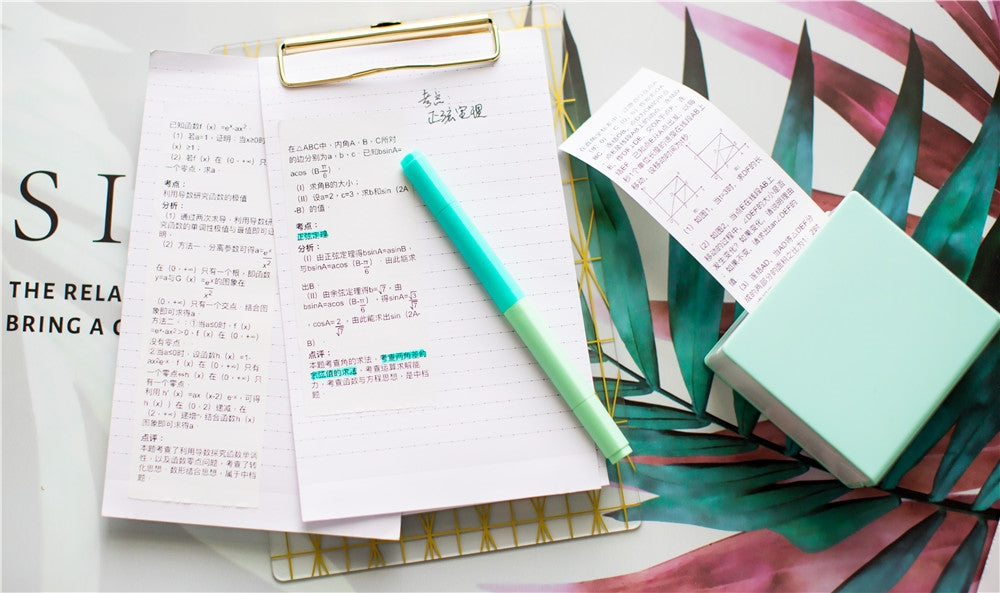 There are plenty of templates to choose from in Phomemo APP. If you are very forgetful, it is much more convenient to have Phomemo M02. You can directly enter the to-do list page in the APP template market, there are a large number of templates to choose from, and then enter the text yourself, print it directly, and make the to-do list. Up.

If you are a mobile phone photography enthusiast, you like to use your mobile phone to take pictures and record your life anytime and anywhere in your life, such as intimate photos with your lover, and capture the cats at home. Now with the Phomemo M02 pocket printer, you can choose directly from your mobile phone. Photos to print!

When printing, you can also choose three different density print settings: light, medium, and dark, so that you can choose medium or light when printing pictures with more black elements, so that the printed photos will be more layered and tolerant Degree is better.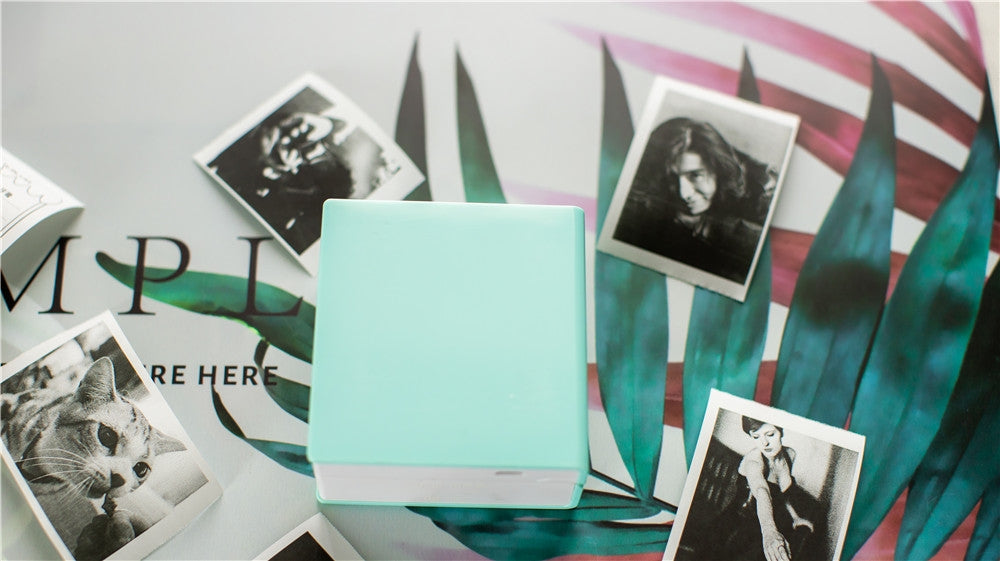 After two days of use, I also fell in love with this cute little printer. This is a very practical and interesting smart printer product. It is small and lightweight and easy to carry when going out. It can even be placed directly in my pocket with a built-in 1000 millimeter. A capacity battery can print 8 rolls of paper continuously even when it is fully charged, which has a strong endurance. It can work when connected with a mobile phone Bluetooth.
There are many types of content resources in the APP, whether it is text, picture content, or web content, it can be printed. The most important thing is that the printing consumable thermal paper is also easily available in Phomemo stores. The price It is also very cheap and the use cost is very low. I hope that in the future, we will continue to add more abundant resources to the APP to make such an interesting product more and more fun!