With M03 portable thermal printer enjoys large-size printing as you like
Most thermal printers on the market mainly print photos or content with a narrow print width. If you need to print more content, it will be difficult to compress and it looks more laborious. The M03 portable thermal printer developed by Phomemo can print a maximum size of 80mm, which can print larger and wider content, which brings great convenience for you.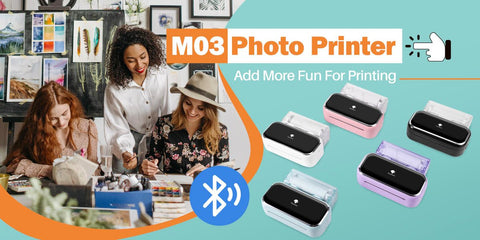 The M03 portable thermal printer adopts a dual-machine design and a separate transparent plastic roll paper bin. This unique design makes it easier for users to see the amount of printing paper in the paper bin. Secondly, it can also reduce the weight of the printer and replace the paper roll with a larger capacity by yourself. Its fuselage and the paper storage box are connected by a magnetic module, which is relatively easy to disassemble daily, and you can just click it lightly that is so convenient to use.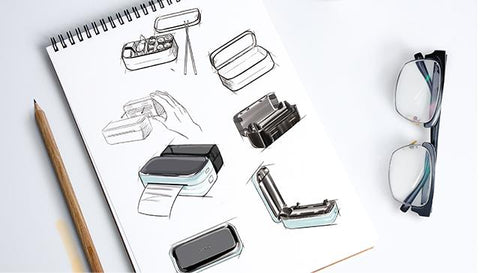 At present, most thermal printers realize content printing control through mobile apps, and the M03 portable thermal printer is no exception. It needs to connect to the "Phomemo App" via Bluetooth to print out the content you want to print.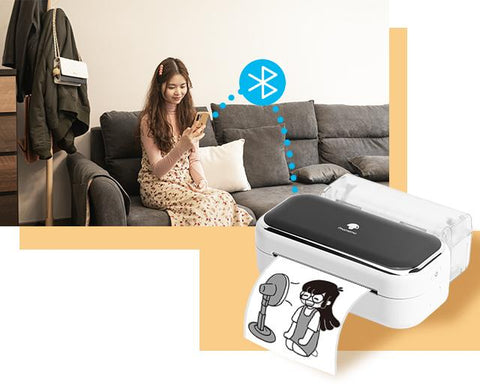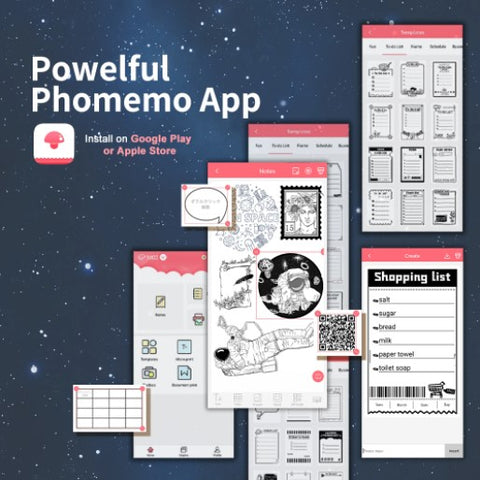 In the past, most people always use mobile memos to record important things, but they cannot avoid the fact that a printed copy of the paper is a better memo. Perhaps this is related to the nature of holding printed documents most of the time rather than reading the contents of the document on the screen. When you have a printed copy, you can review important content more easily and better. Therefore, the M03 portable thermal printer can provide you with a larger and wider content printing experience. The printed copy is clear and larger, which is extremely convenient for daily use.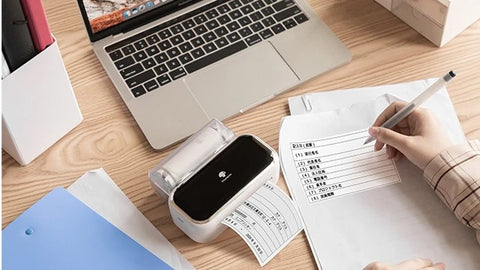 In addition, for those who like to print pictures or make a bullet journals, this thermal printer is very suitable for decorating the contents of the diary. This M03 printer is compatible with common 53mm wide printing paper, plus the built-in 80mm wide printing paper, providing plenty of space for printing various contents to easily decorate your bullet journal.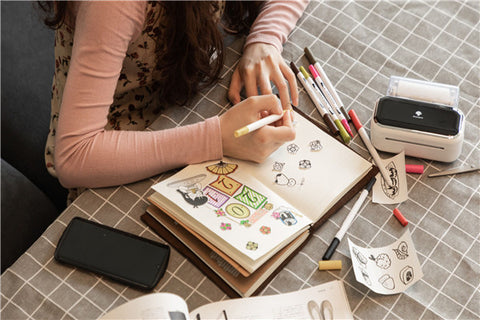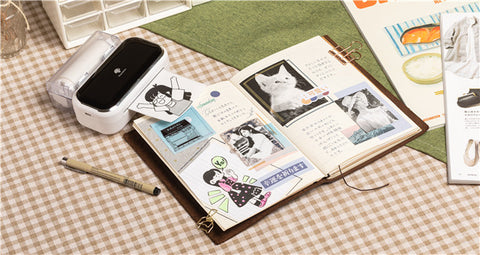 Compared with previous thermal printers in small size paper, M03 wide-format portable printer is a big improvement. The printed content is clear and larger, and it does not look so laborious. The 80mm size can not only be used It is also very convenient to print some study notes and carry them with you when going out occasionally to print some documents.

Phomemo M03 portable thermal printer expands more practical functions for users and creates more possibilities for study, office, and home use, and they could enjoy large-size printing as you like.