No ink, portable mini pocket printer: Phomome M02 Review
Everyone knows printers, and there are many types. But not everyone knows about printers that can be put in their pockets. It is a thermal printer, in fact, we often come into contact with it in our lives.

For example, receipts for shopping in supermarkets and shopping malls are printed by thermal printers. However, unlike the cash registers in supermarkets and shopping malls, the Phomemo M02 mini printer is small and can be put in your pocket.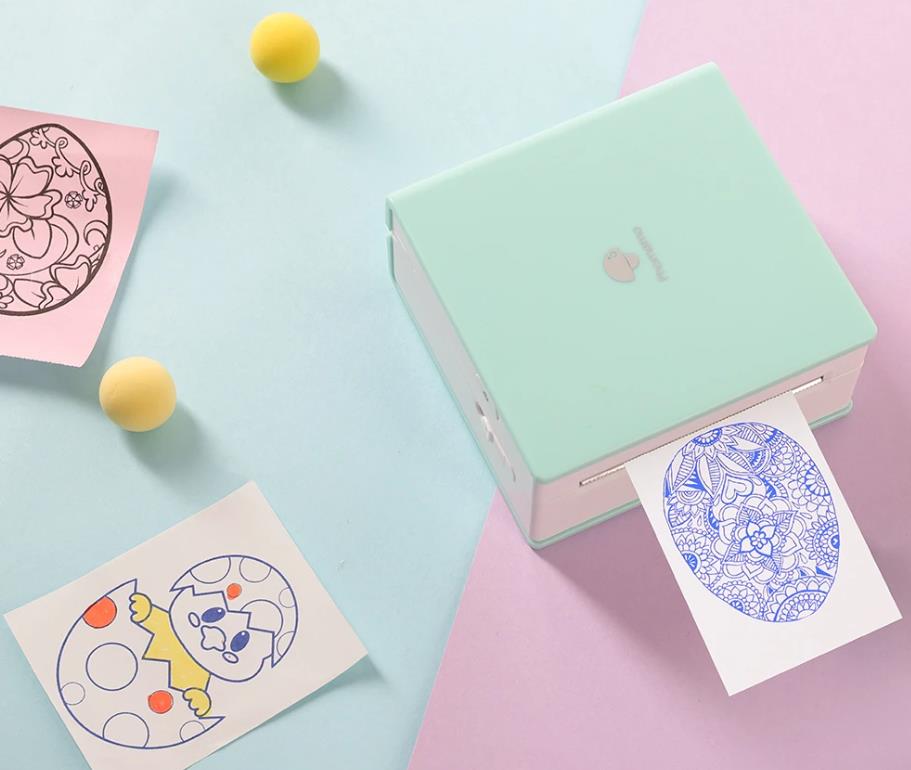 The packaging box of the Phomemo M02 pocket printer is simple, with black letters on a white background. There are some product descriptions on the back of the package, product model, size, and manufacturer's name.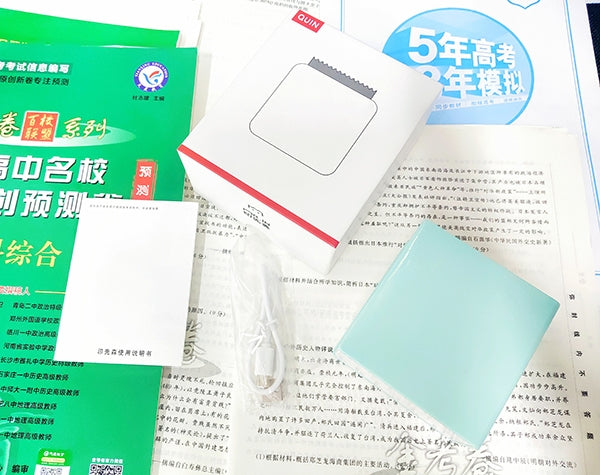 In addition to a printer, there are also accessories such as charging cables, manuals, and warranty books. The manual describes in detail how to use the printer, as well as precautions, and the actual operation is also very simple.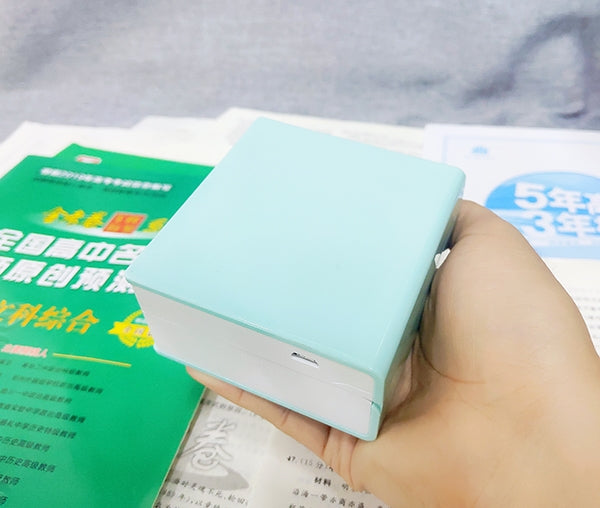 The appearance of Phomemo M02 is fresh and green, like a closed book. Portable and compact, it can be easily placed in your hand, pocket or bag.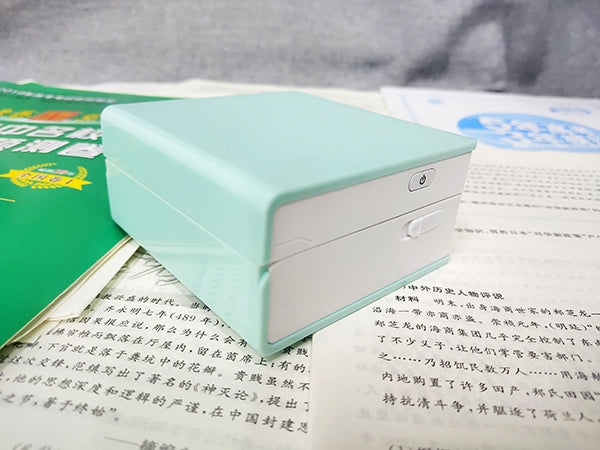 Phomemo M02 mini printer has the power button, cover opening button and indicator light on the left, the USB interface on the right, the paper outlet in the front, and the serrated knife above the paper outlet.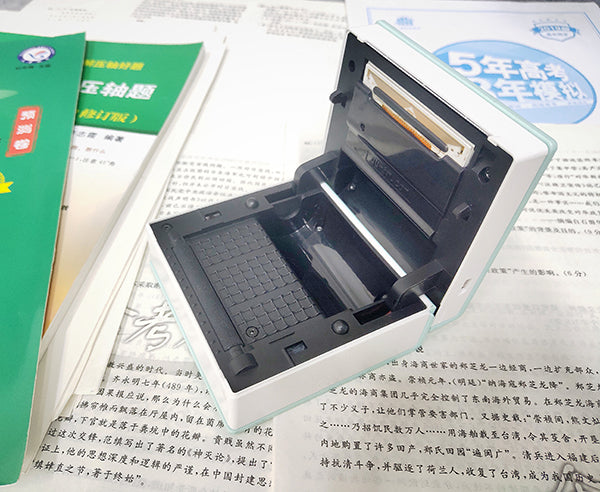 Changing the paper is also very simple. Just push the open button and the body will bounce slightly. There is a paper roll adapter inside, so just put the paper roll that needs to be replaced. It should be noted that when changing the paper, do not reverse it. Thermal paper has positive and negative points.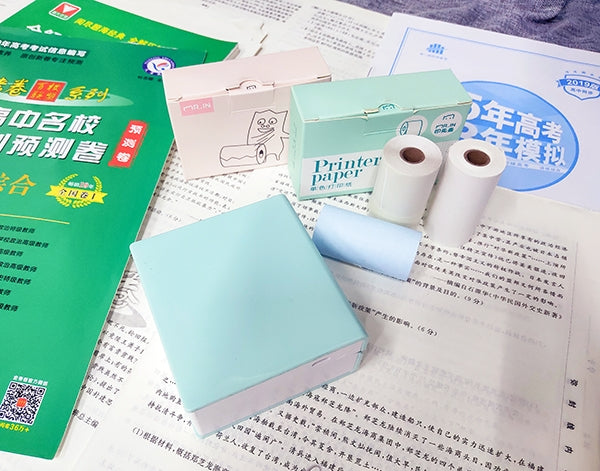 Long press the power button for 3 seconds, the green light will turn on, you can successfully boot. The Phomemo M02 printer has a built-in 1000mAh lithium battery, which can print 8 rolls of paper continuously when fully charged.

Let's take a look at the APP equipped. You need to connect a mobile device to use it normally. Go directly to the software platform to download. After installation, a Phomemo LOGO will appear in the phone. Turn on the Bluetooth of the mobile phone, connect the corresponding device number, and start printing when the connection is successful.

The main interface of Phomemo APP has nine major functions, in addition to taking photos to search for questions, editing notes, and template bazaars. There are post-it notes, to-do lists, decorative frames, and timetables in the template bazaar. There are not many materials in the template, but you can find it online and print it out.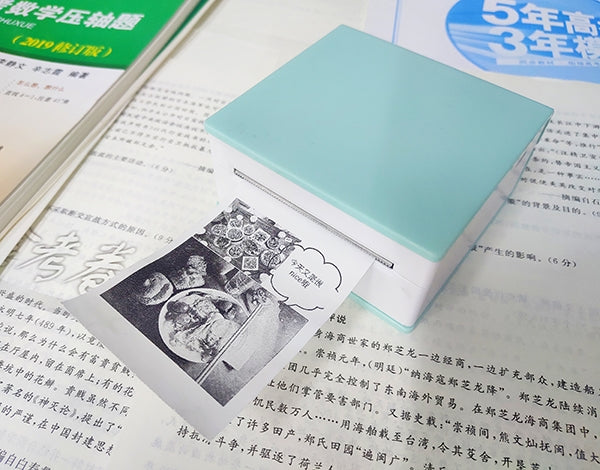 Let's talk about the function of editing notes, there are different fonts to choose from. You can add your own pictures, edit the pictures, and choose different types of personality expressions. However, there are not many types at present, and I hope it can be appropriately increased in the future.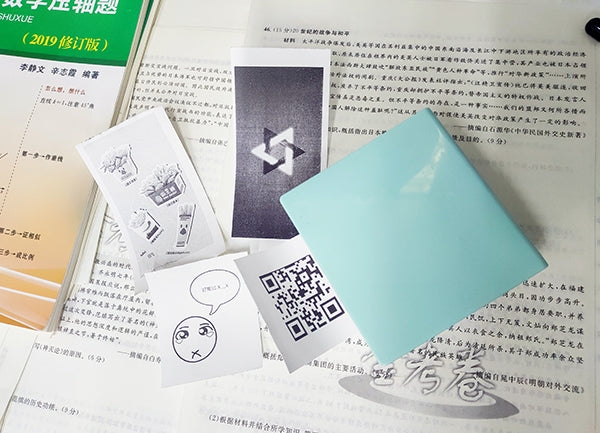 I printed some text and pictures, directly selected in the material, and then printed. If the printed material is still very close to the actual image, the picture will be blurry. It is still possible to make notepads, post-it notes, and message notes.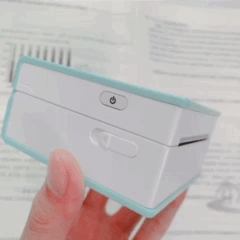 Phomemo M02 is a mini printer that can be put in your pocket. It is only the size of a palm and can be carried with you. Thermal technology, no ink needed, just replace the printing paper. You can print notes, schedules, graffiti materials, etc., which is convenient and fast.

Although it is only a niche digital product, it is indeed a practical gadget for life or study. Finally, summarize the advantages and disadvantages:

Advantage:
1. Thermal printing technology, no need to add ink, more consumable styles.
2. Small size, light weight and easy to carry.
3. Simple operation and strong practicability.
4. Built-in 1000mAh lithium battery with good battery life.

Disadvantages:
1. There are fewer templates in the material library, and not many options.
2. Horizontal printing, if the content is a table, the printing will skip the format.
3. It needs to connect to Bluetooth to realize network printing, and remote operation is not possible.