Phomemo
53mm Colorful Sticker 20-Year Long-Lasting Thermal Paper for M02 Series/ M03AS/ M04S/ M04AS丨3 Rolls

*Available for Phomemo M02 & M02 Pro & M02S & M03 thermal printer!
This box of thermal paper includes:
-- 1 roll of pink adhesive thermal paper
-- 1 roll of blue adhesive thermal paper
-- 1 roll of lavender purple adhesive thermal paper
Specifications:
-- Colorful style thermal sticker printing paper
-- With adhesive on the backside of each roll of paper, you can easily stick it everywhere
-- ECO friendly & Safety: no ink required, Bisphenol-A free
-- Feature: waterproof, oil-proof, and scratch-resistant & picture storage time lasts 20 years
-- It can be used to print images or make notes for yourself, which helps you stay organized for your work and life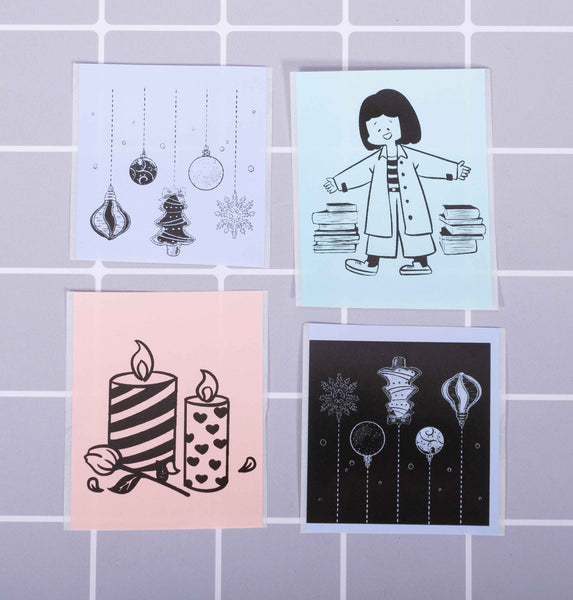 | | |
| --- | --- |
| Product Name | Pure Color Thermal Adhesive Paper (File Keep For 20 Years) |
| Applicable Models | |
| Size (Per Roll) | 2.1" (53mm) |
| Length (Per Roll) | 137.79" (3.5m)  |
| Quantity | 3 Rolls |
| Picture Storage Time | 20 Years (Under Normal temperature and away from direct light) |
*Tips for keeping the best quality of thermal printings: 
--Please keep the printings stay away from high-temperature and direct sunlight.
--Try not to let the printings resist physical friction (such as rubber friction) for a long time.
e.g. If you rub the printings for a long time, it'll be easy to damage the printing coat and cause it to fall off.
--Try not to let the printings approach chemical materials for a long time:
e.g. Touch the printings with your hands for a long time. Because there may be sweat or lavender essential oil on your hands, and they will make the printings on the thermal printings fade quickened.
Q22-RMS-PBL
Recommended To You
Always one option fit for you