Phomemo M02S pocket printer review, this "envelope" is not simple
In our daily study, work and entertainment, many times we cannot do without the printer. But printers that can print in the palm of your hand and fit in your pocket are rare. Phomemo recently launched a new generation of M02S "envelope" style mini pocket printer. As a new generation product, in addition to ultra-high resolution, The practical function of printing labels has also been added, allowing this small body to exert tremendous energy.

Exterior
The Phomemo M02S printer looks like a small envelope, with a pure white body, a frosted feel, and a small postmark. It is retro with a touch of cuteness. The palm-sized body feels great, and the weight is about the same as a mobile phone.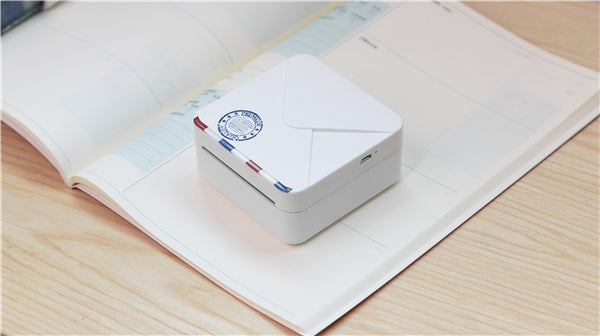 There is a power button in the middle of the postmark, the paper outlet is under the machine, and a row of metal serrated paper tearing knives are arranged at the paper outlet.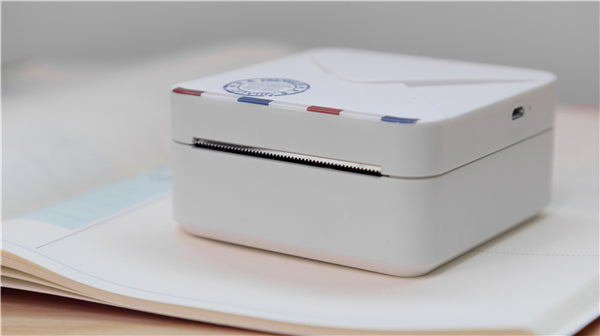 Push the button on the side of the machine to open the paper compartment for easy replacement or placement of printing paper. Compared with traditional toner printers, Phomemo M02S uses thermal printing, so it can print without adding toner and loading paper.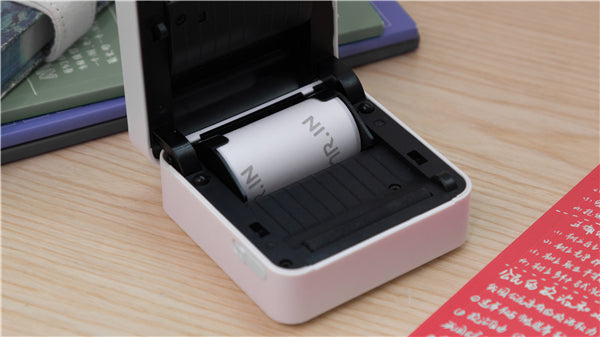 On the right is the charging port. Like most Android phones, it has a built-in 1000mAh lithium battery, which needs to be fully charged before use.

Features
It is also very simple to use. To download a Phomemo APP on your mobile phone, you only need to connect to the mobile APP with Bluetooth. All the functions of the printer are concentrated on the APP. It must be said that the Phomemo M02S printer provides more than ten kinds of functional operations to meet different printing methods. Covers most of the usage scenarios of learning, entertainment, and life. Phomemo M02S supports multiple options such as photo printing, photo search, label printing, web page printing, material printing, etc. You can print your favorite content at will.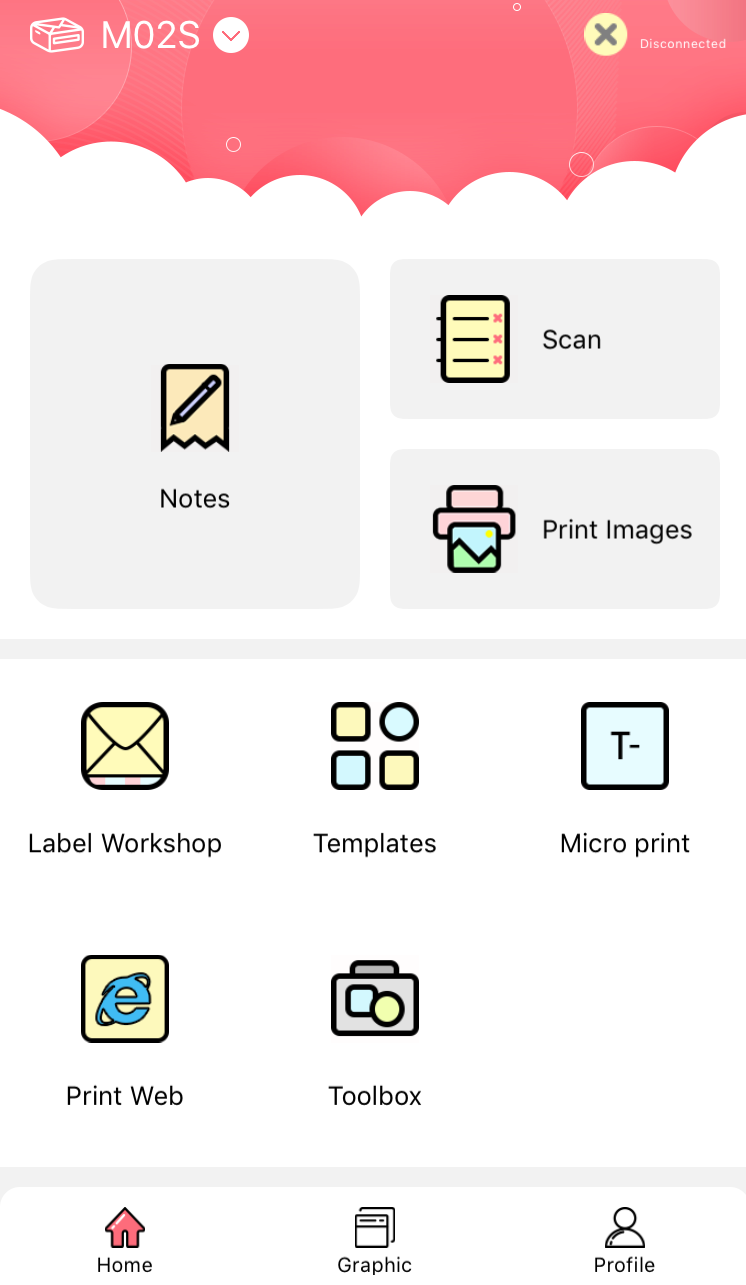 It is worth mentioning that Phomemo M02S's label box function, as the first pocket printer that can print three sizes, can not only print 53mm strips, but also 15mm and 25mm labels. There are many ready-made labels in the label box. The templates include creative decoration, home life logo, and mother and baby product logo.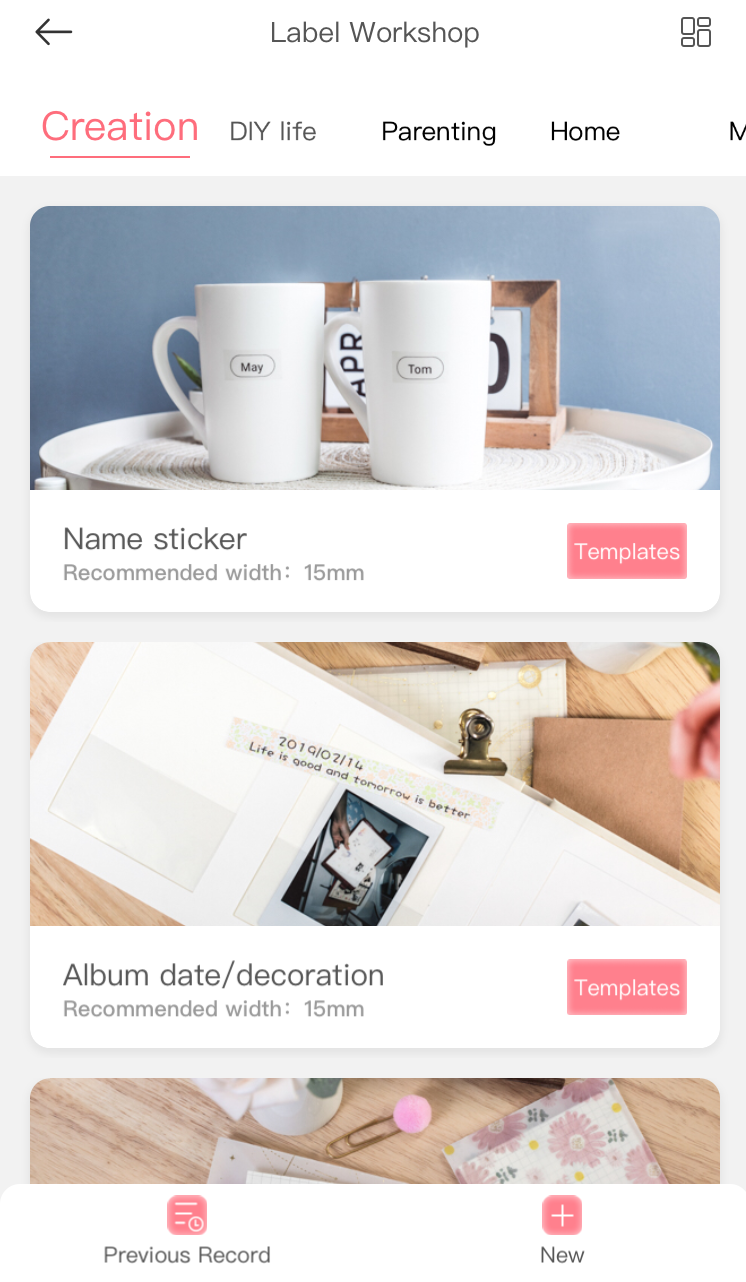 I usually use Phomemo M02S to print the labels of some bottles and cans at home. I feel a lot more happy when I look at the house neatly. When my parents are old, they sometimes get a little confused and put them on the medicine box for a day. They don't have to wear reading glasses to read the labels several times.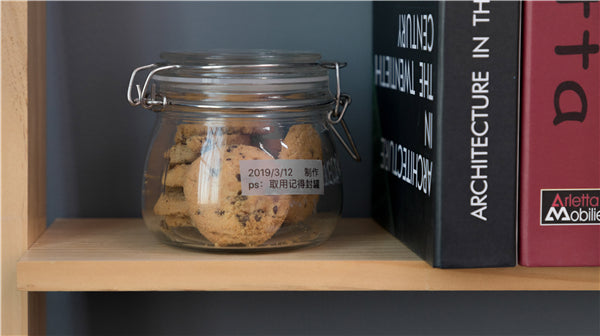 In addition to printing pictures on the mobile phone, Phomemo M02S also provides a material square, built-in a variety of beautiful patterns or text can be directly printed.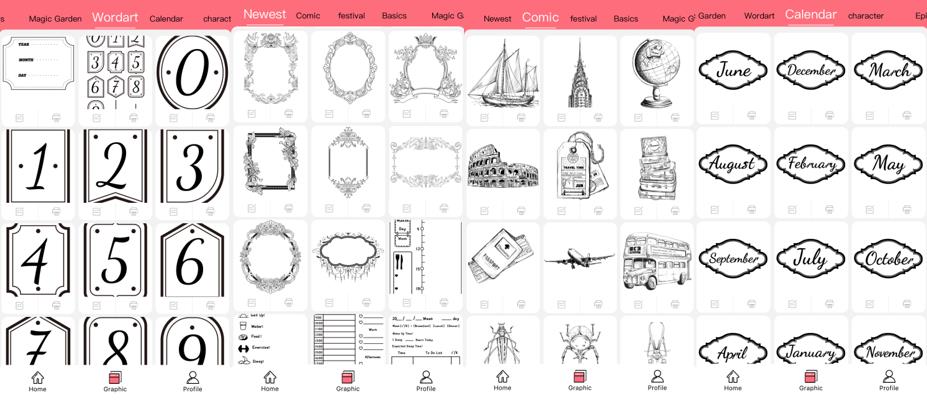 The Phomemo M02S pocket printer has a printing resolution of up to 300DPI, and you can intuitively feel the clear picture every time you output a picture, which is really rare for a pocket printer. Because the thermal printer uses the print head to heat the printed sheet and prints by thermal reaction, the thermal printer is black and white, so it can only print black and white pictures. Generally, the lighter color pictures print better.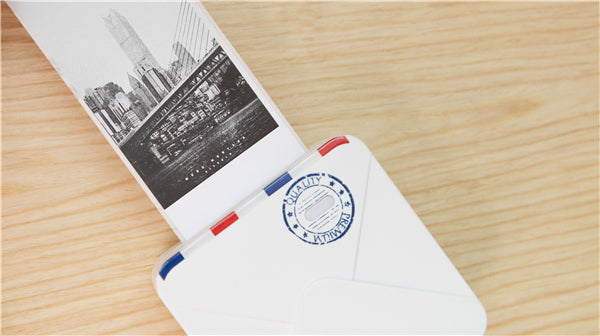 As a person who always forgets things, the to-do list of Phomemo M02S is a feature that I like very much. You can directly enter the memo or plan list by choosing a template of your preference, and print it out and paste it in a prominent place. I am not afraid of a bad memory.

The photo search of Phomemo M02S should be a boon for students and friends, and it can also use OCR text recognition to convert pictures into text.

Summary
In general, this is a very cost-effective pocket printer product. Phomemo M02S meets the needs of different people in different scenarios. Students, office workers and even the elderly can feel the practicality and fun of this product. Moreover, it is small and portable and does not occupy any place, and the built-in power supply is convenient to move, and the battery life is also excellent.