phomemo
53mm Black on White Sticker 2-Year Long-Lasting Thermal Paper for M02 Series/ M03AS/ M04S/ M04AS丨3 Rolls
*Available for Phomemo M02 & M02 Pro & M02S & M03 thermal printer!
This box of thermal paper includes:
-- 3 rolls of white sticker adhesive thermal paper 
Suitable for- Phomemo M02/M02 Pro/M02S/M03/M03AS/M04S portable pocket mobile thermal printer.
Product Details- Size: Width 2.08"(53mm) x diameter 1.18" (30mm), Length:11.48ft (3.5m), Quantity: 3 Rolls, Storage Time: 2 Years.
Great Adhesive- Never worry that your stickers maybe fall off, can print the photo as you like and use it to decorate the room or the DIY craft. Very interesting!
Bright white good quality photo paper with direct thermal printing.
Easy Tear- Never worry that your stickers maybe fall off. Leave a 2 mm blank edge for easier tearing.
Specifications:
-- Regular white thermal sticker printing paper
-- With adhesive on the backside of each roll of paper, you can easily stick it everywhere
-- ECO friendly & Safety: no ink required, Bisphenol-A free
-- Feature: waterproof, oil-proof, and scratch-resistant 
-- It can be used to print images or make notes for yourself, which helps you stay organized for your work and life
 
How many pictures can be printed on a roll of thermal paper?
The length of each roll is 3.5 meters
eg: for an image of 50mm*50mm, it might be printed 60 images (per roll)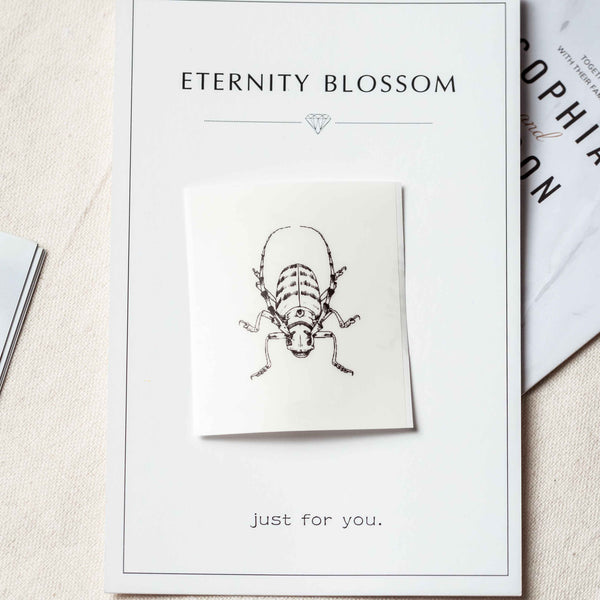 Product Name

Phomemo Regular White Sticker Thermal Paper 

Width (Per Roll)

2.1" (53

mm) 

Length (Per Roll)

138" (3.5 m)

Quantity

3 rolls 

Picture Storage Time of Paper

2 Years  (Under Normal temperature and away from direct light)
*Tips for keeping the best quality of thermal printings: 
--Please keep the printings stay away from high-temperature and direct sunlight.
--Try not to let the printings resist physical friction (such as rubber friction) for a long time.
e.g. If you rub the printings for a long time, it'll be easy to damage the printing coat and cause it to fall off.
--Try not to let the printings approach chemical materials for a long time:
e.g. Touch the printings with your hands for a long time, because there may be sweat or lavender essential oil on your hands, and they will make the printings on the thermal labels fade quickened.
Q22-RMS2
Recommended To You
Always one option fit for you