Today I would like to share with you a min printer. As a man of science and engineering, this kind of thing would have been inaccessible to me. I didn't expect it, but I bought it!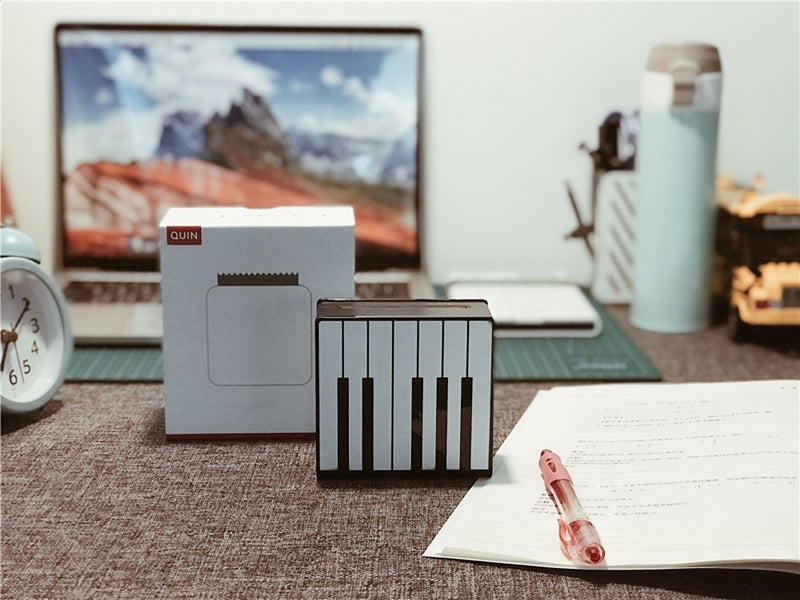 Because I was not too optimistic about this printer at the beginning, it was either pink or green, kawaii made me scared. But as an electronic product enthusiast who loves researching new things, I finally chose the most manipulative product of its kind. I think this is already the most manipulative among pocket printers. Today, I will test and evaluate this Phomemo M02 mini printer from my perspective.

Let's take a look at the packaging first. It's quite small. The front is a line-drawn outline of a machine, and there are some parameters on the back. It looks quite satisfactory and is what a general packaging should have.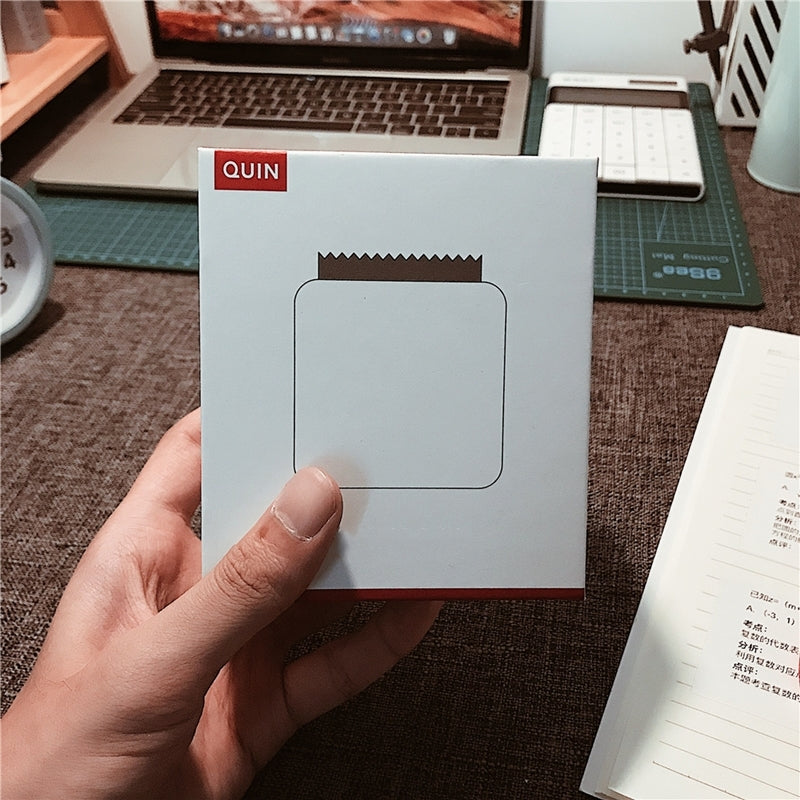 It is also very simple to open it and see the content, a printer, a charging cable, and a manual. I found that the current products do not like to send charging heads, but fortunately they can be used universally.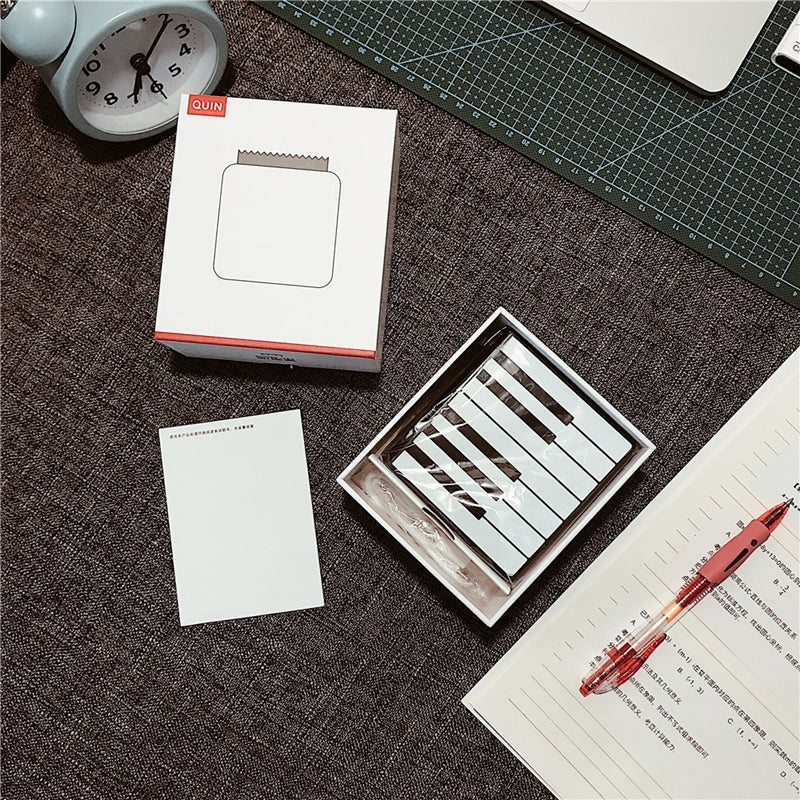 Take out the mini-printer and take a closer look. It is square and square. The style is very simple. In fact, I like this minimalism. It is not popular now, but it looks stylish. And it's really small and not very heavy. I can pick it up easily with one hand. It feels completely OK for girls.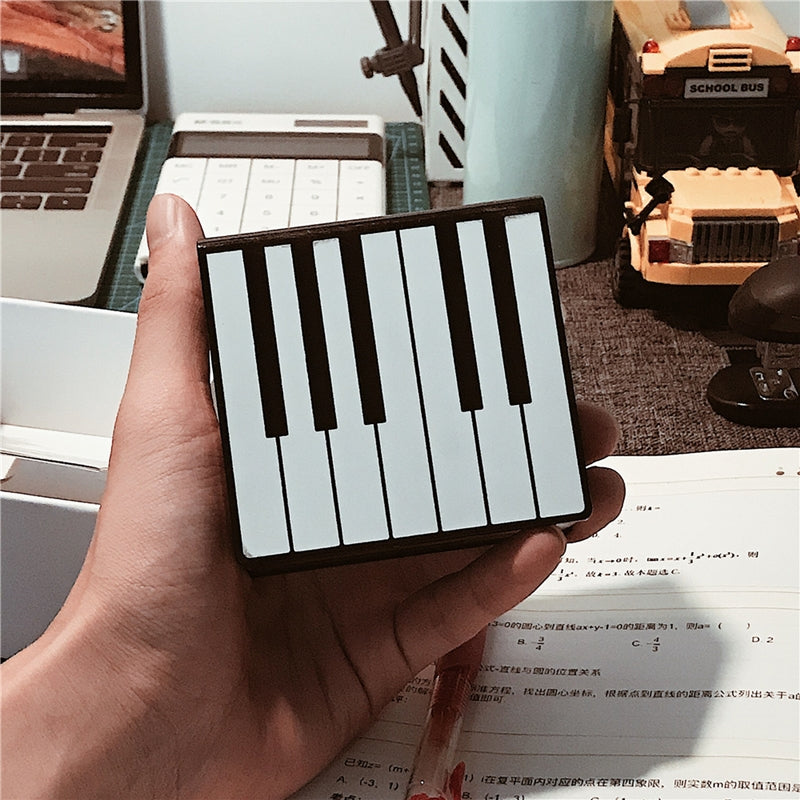 There are two buttons on the side of the printer, one is the power button, and the other is actually I didn't know what to do at the beginning, and I realized that it was a button to open the printer paper compartment when I pushed it off.

After opening, it is the place where the thermal paper is released. Before I bought it, I learned a little about thermal printing. In fact, in simple terms, this printer is different from the usual inkjet laser printing method. It uses thermal The sensitive printing method is that the print head produces an effect by heating the printing paper coated with thermal coating, and the content appears on the printing paper. The most common applications of thermal printing on the market are supermarket receipts and POS receipts.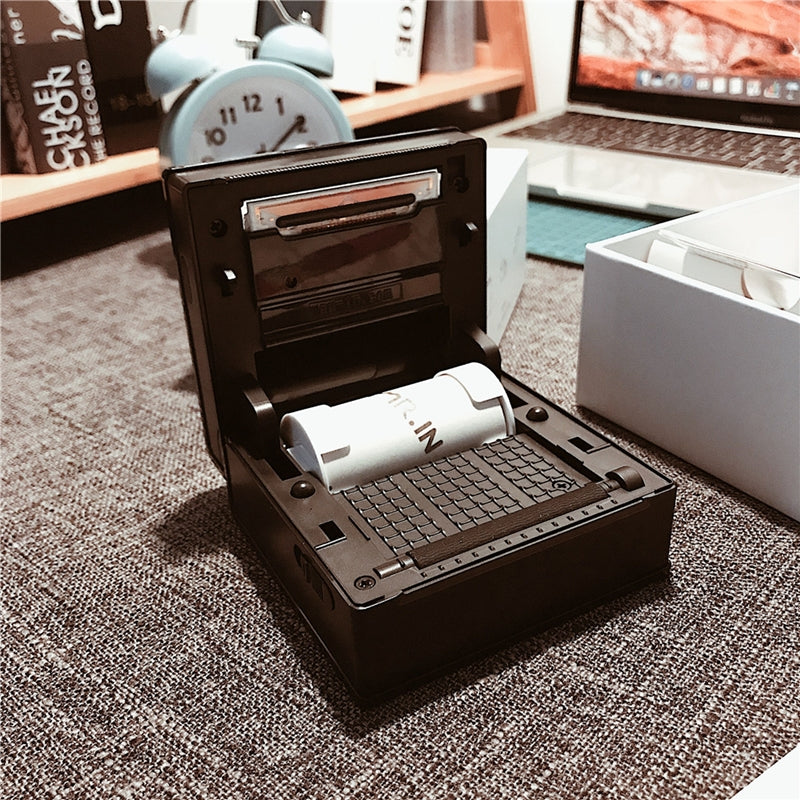 Put the thermal paper in place according to the instructions, close the printer, and you can start printing.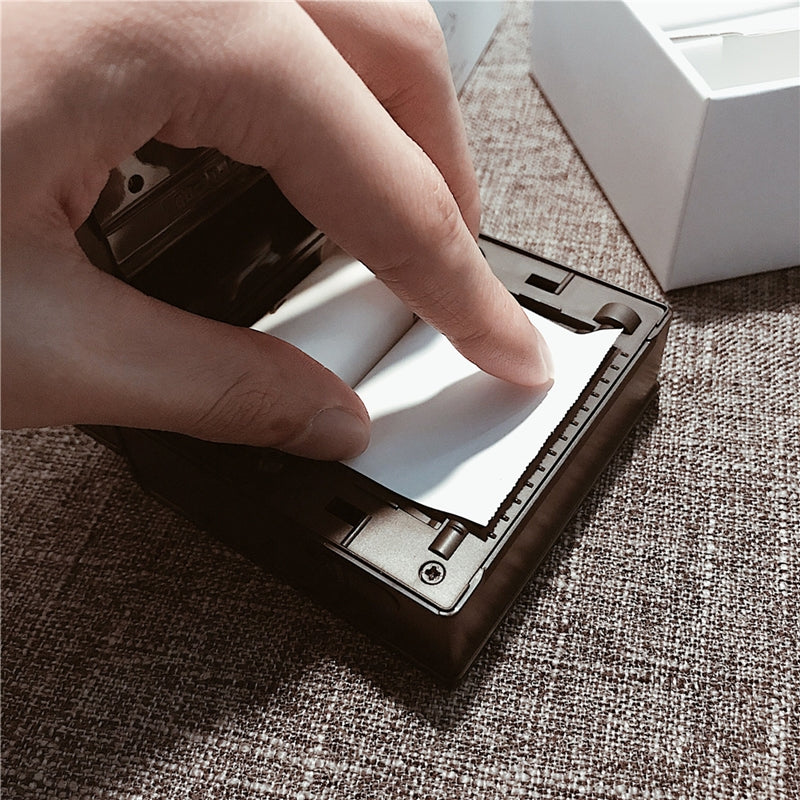 This printer is not smart enough to print by itself with a single machine. You still need to cooperate with your mobile phone to download the Phomemo APP, and then connect to Bluetooth in the APP. You can see that the main page has a lot of functions, and the APP interface is still pink. . The first thing I opened the app was to set it to see if I could change the theme color, and found that it couldn't! ! !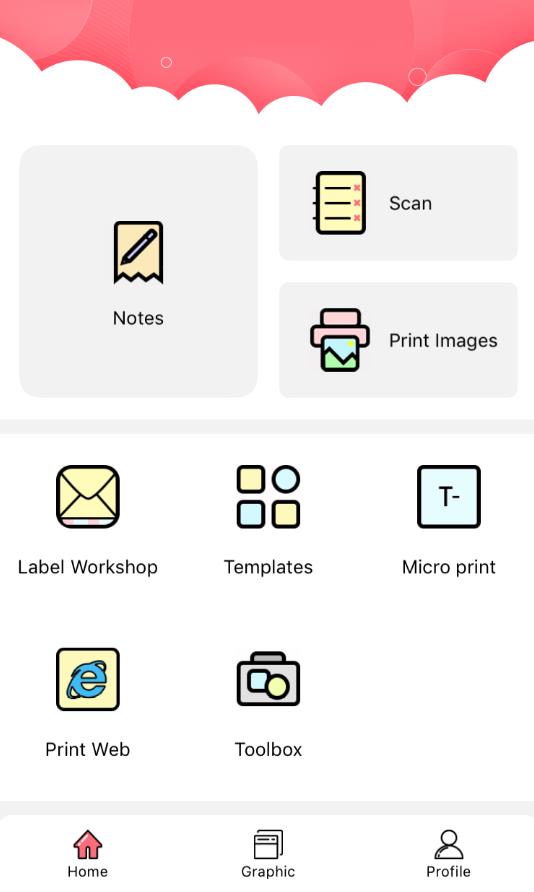 If there are more functions, I will choose the ones that I think are good. What is the effect of printing pictures? My favorite Iron Man, One Piece, I feel that the effect of printing pictures is better than printing pictures.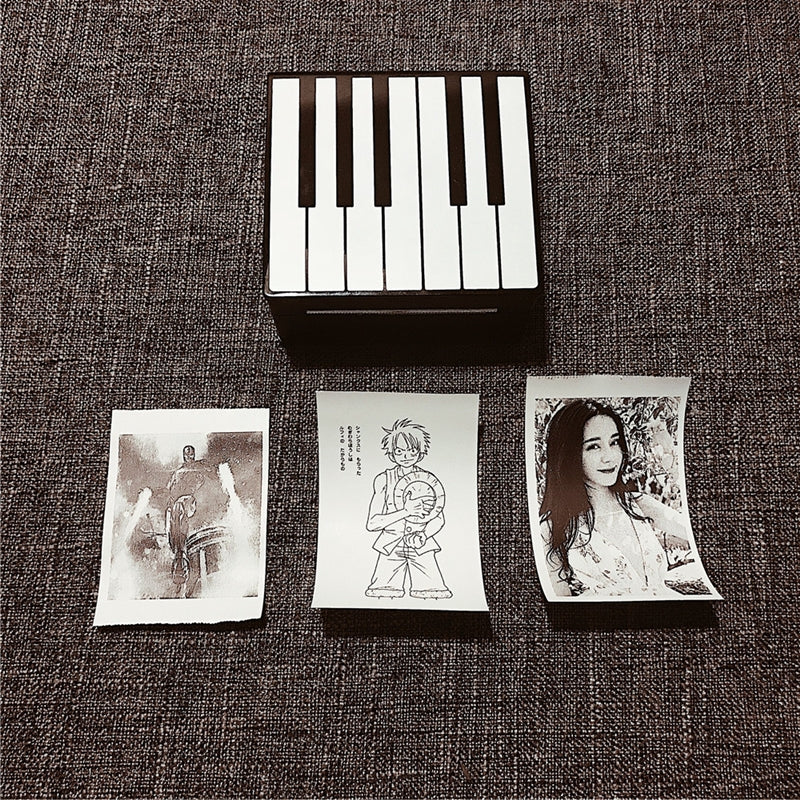 There is a banner paper ruler in the toolbox to type small characters. The banner function is good, so the typed characters will become larger.

I tried to type the fine print and it was very clear, but I unconsciously thought of a magical use of it, I will not announce it, just enjoy it by myself.

I thought of many uses of this pocket printer, such as printing cartoon characters, printing celebrity photos, and printing some learning materials. In short, based on the printing function, I feel that I can print whatever I want. The only drawback is that the size of the mini printer is limited. The printed things will not be big, but after all, this is like a small toy, so you don't need to ask him to do everything.

Summary
This Phomemo M02 mini printer is very interesting to me. Moreover, it also takes into account some practicality in learning, and it is not easy to be damaged. It will not be a problem for ten and a half years. In short, if you don't have it, you can live as usual, but with it you can become richer. However, I suggest that some male users should be taken into consideration. For example, the APP can choose the theme color. Otherwise, it is easy for people to misunderstand that a big man always opens the pink interface.