Nowadays, offices are inseparable from printers. The emergence of printers has indeed brought us a lot of convenience. In our impression, most of the printers are "big guys" placed indoors, but in the past two years, a type that can be put in a pocket is very popular. New printers can not only print photos, notes, etc., but are also very portable. Now there are too many similar products on the market, and there is no innovation. But recently, a new generation of pocket printer that can print labels turned out. It immediately attracted my attention. Are you curious about what kind of product it is? Let's take a look at it.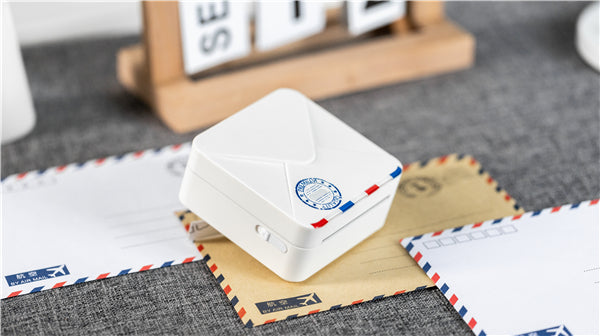 Packaging and appearance
Good products can be seen from the packaging, but the simple packaging does not lose grade. The small square box shows that the printer is also very mini. This pocket printer is called Phomemo M02S and the model is M02S. It is the latest one. This product has made many optimizations and upgrades compared to the previous Phomemo M02.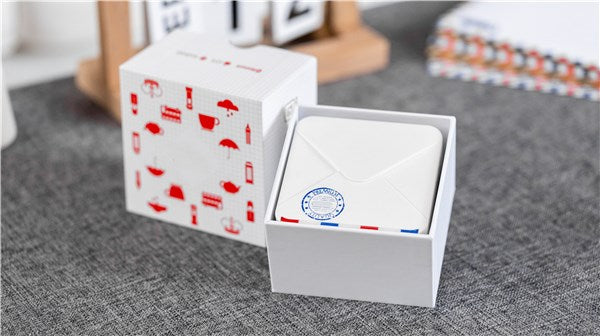 When you open the box, you can see an envelope-shaped body. The white body makes the machine look clean and elegant. Judging from the appearance, this printer can easily attract our attention. Who would not like this exquisite shape? Moreover, this style is relatively neutral, and it is never against the harmony of boys.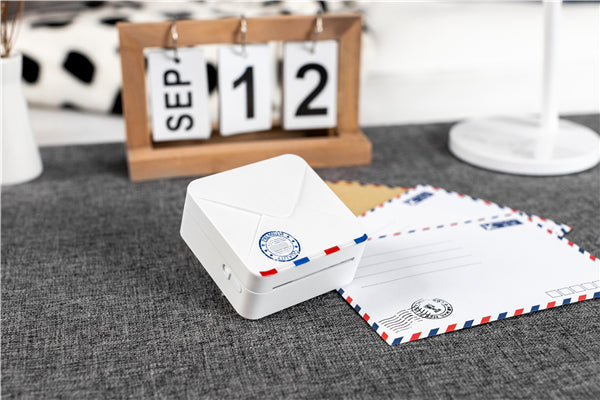 A manual, a charging cable, and a roll of printing paper are all standard accessories. Compared with traditional printers that require ink cartridges, Phomemo M02S adopts thermal printing, so it is an inkless printer. It can be printed on thermal paper.

It comes with a lithium battery that can be used after charging. It uses a 5V-2A USB direct power supply. Usually, it can be powered by its own mobile phone charger.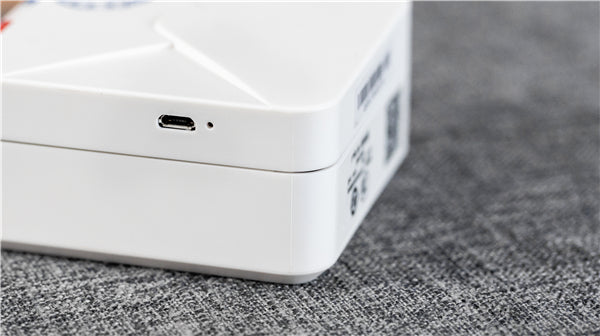 If you want to change the paper, just push the open button on the side. It is important to note that when placing the printing paper, you must read the direction correctly. The printing side must face up. If you put it upside down, the content will not be printed.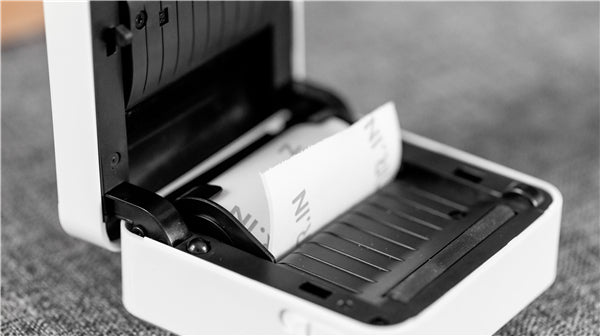 Function and application
If you want to use Phomemo M02S, you need to download its APP. There is a QR code on the box. Just open the software and log in to your account. The APP supports Bluetooth connection. After opening the device, you can connect directly after choosing the right model.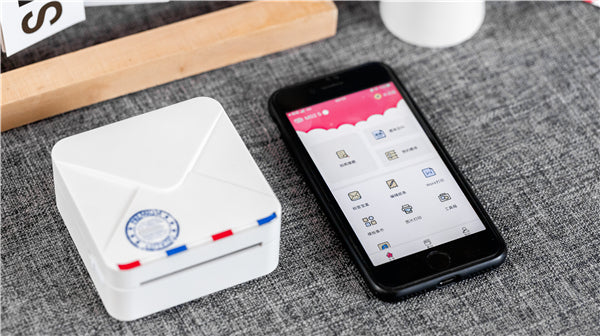 After connecting, you can start to enjoy its various functions. The printer can print pictures, notes, web pages and other functions. The printing effect is very good, and the 300dpi is really clear.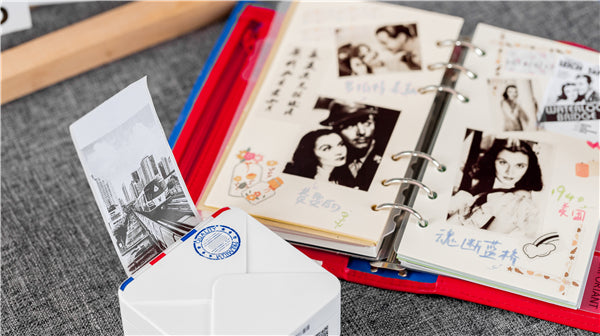 In addition to these conventional functions, what I want to talk about most is the label box function, which is the biggest feature of the Phomemo M02S printer.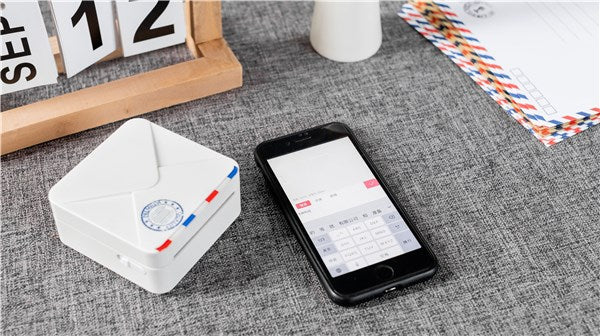 Four types of templates are provided in the label treasure box, namely creative decoration, exquisite living, mother and baby logo, and home storage. There are various label templates under each category.

As a pocket printer that can print three sizes, in addition to the conventional 53mm, it can also print 15mm and 25mm, and the label size can be printed with the corresponding thermal paper.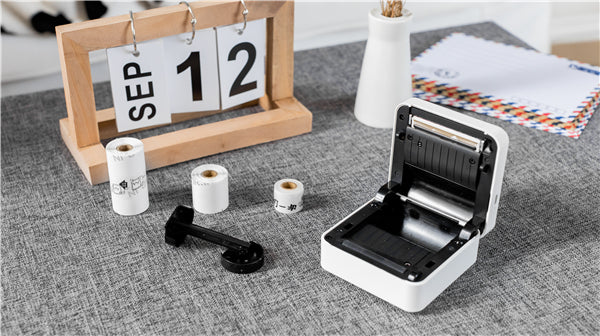 Install the thermal paper of the corresponding size according to the size suggested by the template. On the label editing page, you can add text content, add decorative frames, small icons and other elements. After decoration, you can click to print.

All label papers have adhesive backing, which can be attached to any place once they are torn off. The adhesiveness is very good. In the family, it can be used to identify storage, sort items or store clothes. When guests come to the home, they can also put name stickers on water glasses and other utensils, so that they will not be confused, which is really convenient.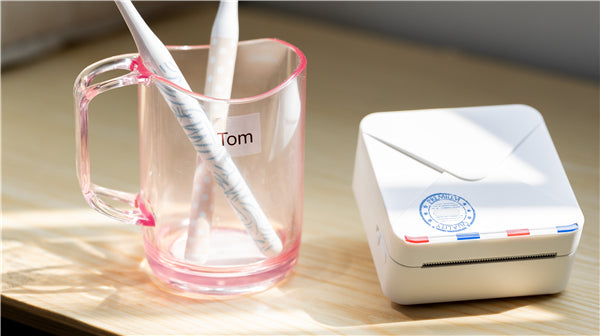 Moreover, this kind of transparent paper is very beautiful, and it can reveal the color of its own objects, and it is also waterproof, oily and scratch-resistant. It is really most suitable for use in kitchen and bathroom environments. And it is said that Phomemo is the only pocket printer that can identify and print transparent consumables rolls, which is commendable.

Summary
In general, this function of the label treasure box is really super practical. In addition, the Phomemo M02S upgraded to 300dpi can maintain super high print resolution. You can print a photo in your mobile phone at a close distance. For details, people who like black and white photography should like this texture very much. In addition, if you use blue thermal paper, you can also print blue patterns and text.

Phomemo M02S is such a practical mini printer, which has brought a lot of convenience to my life. After some experience, I really want to recommend it to my friends. Although it is not a necessity of life, but can really add a lot of fun.