Home is a place where people feel relaxed and comfortable. But since they having children, toys have been thrown everywhere in the house. Such a home makes me feel nervous and at a loss. My yearning for exquisite life is getting stronger and stronger.

Many families in Japan have a few children, but they are all neat and tidy. I can't help wondering how Japanese housewives organize and make storage. It turns out that Japanese families use labeling machines to keep their homes clean and orderly.
Therefore, the most important thing for me now is to use tools to start storing! I carefully studied several products and chose the most cost-effective Phomemo M02S pocket printer that can print three sizes.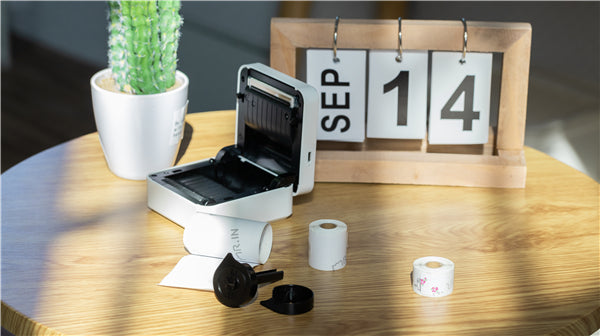 Use M02S skillfully, multi-purpose, flexible
After receiving the Phomemo M02S pocket printer, simply read the instructions and download the Phomemo APP. I started to study this new toy and it was easy to use.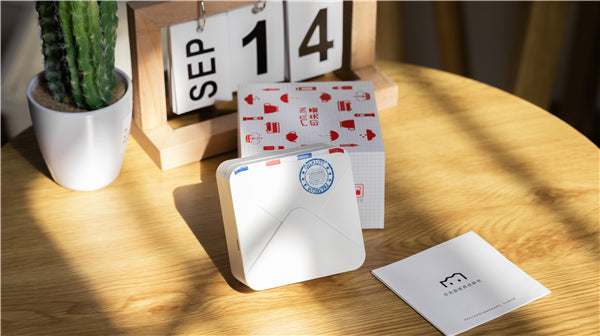 The printer is only palm-sized, I can carry around easily. No power cord is needed when printing. It's easy to store and stress-free, no longer limited by time and space.
The label treasure box area in the Phomemo APP contains a variety of templates, with a variety of fonts, symbols and decorative borders. Various labels can be made according to different items. Many small items are very complicated and difficult to sort, and marking them can save a lot of time.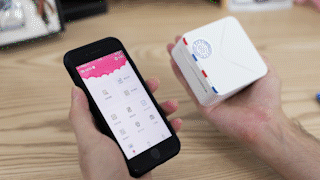 Typing directly on the Phomemo APP is much simpler than typing with a single keyboard, saving time and effort. Another advantage of using APP to edit labels is that you can directly paste the content of the web page into the app edit box without having to type word by word, which greatly saves the editing and printing time.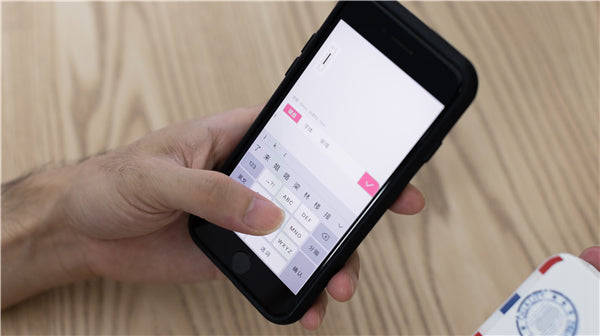 Label it and find a home for the item
There are many places where labels are needed in the home. For example, you can put eye-catching and uniform labels on storage containers and storage supplies, and put the same types of items together according to the area. Some items with high usage rate can be placed in a conspicuous position for convenience Access.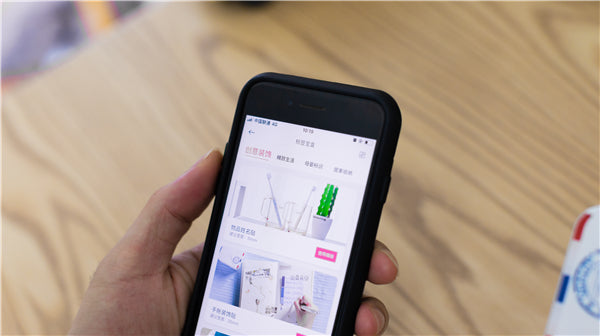 Paste the opening date on food bottles and cans, which can prevent expired consumption; there are too many cosmetics, and you can't remember how to use them for a long time. Mark it to make life easier; paste the expiration date and the number of medications on the medication bottle which it is easier to confuse. The sanitary products are affixed with a proper name label, which is convenient for daily access.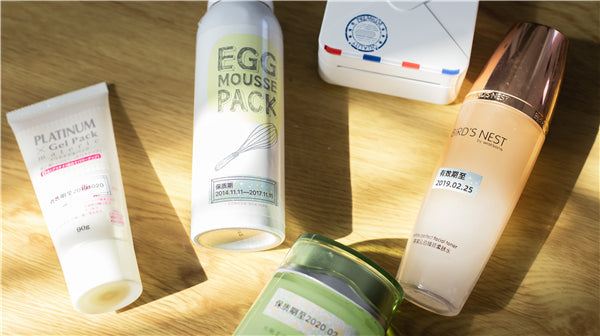 Since I have a Phomemo M02S pocket printer at home, storage has become a happier thing, and it's only comfortable to be neat and tidy!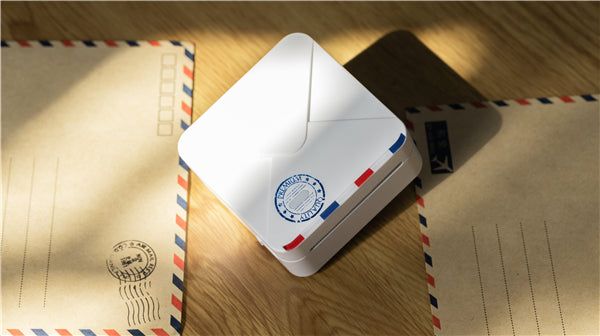 The whole family cultivates storage habits, starting from the children
Use the Phomemo M02S pocket printer to mark the fixed position of each item, which can remind the family to return to their place after use up, and cultivate the storage habits of the whole family. When you need it next time, it will never happen again.

There are many manifestations such as text and graphics in the label treasure box. For items that are easily confusing, such as various seasonings in the kitchen or folder labels in the workplace, intuitive text labels are clearer.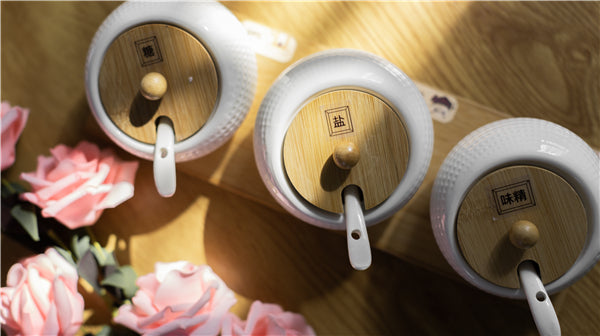 For children who are not yet literate, graphic labels can be used to facilitate their own storage and add interest. Another advantage of the Phomemo M02S pocket printer is that it can directly print photos and paste, and paste the photos of toys on the storage box as labels. Children can easily clean up the toys by looking at the pictures, and cultivate children to develop good habits from small things.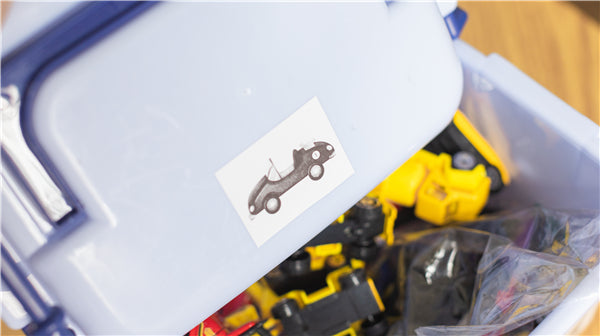 Division classification, M02S multi-color consumables
The Phomemo M02S printer has more than 40 kinds of printing paper to choose from. The paper rolls are colorful and beautiful, which can play a clear marking effect. The printing effect is clear, and the font size can be adjusted. You can print labels of different colors on different kinds of items to add more fun to life.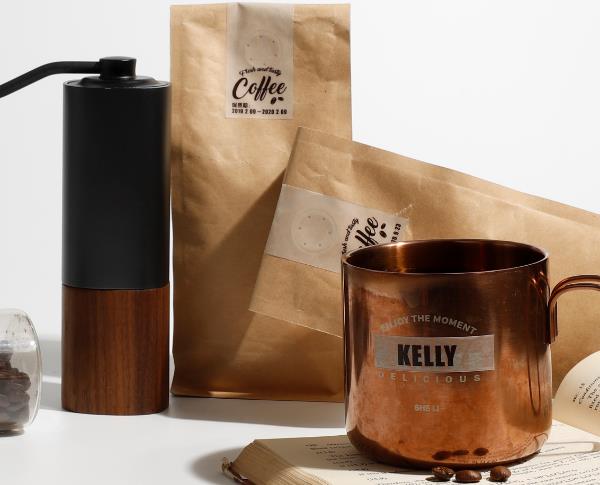 I did not buy those labeling machines that require manual typing. It turns out that this choice is still very wise! My home has gone from disorderly to organized, thanks to the help of the Phomemo M02S pocket printer.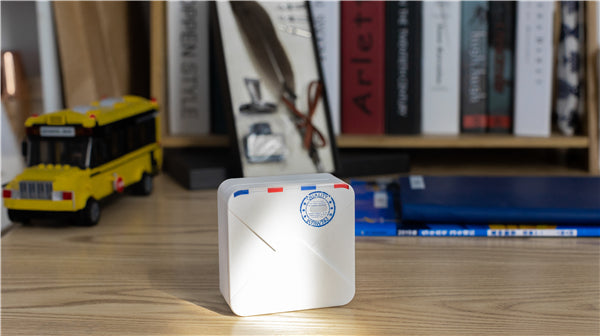 While tidying up, we should better organize life and regain the romance of life. In a limited space, the labeling arrangement helps to identify items quickly and lock them in time, making home life more convenient and comfortable.