How to Boost Your Jewelry Business with a Portable Label Maker
When you are concerned about the shining jewelry in the jewelry showcase, have you ever paid attention to the small nameplates attached to each piece of jewelry, its professional name is the jewelry label. As the name suggests, jewelry labels are simple labels that indicate the price, texture, and proportions of various materials. The basic information of the jewelry is marked on it, which plays an extremely important role in the sales of jewelry.
Customers entering the store to buy jewelry, in addition to the dazzling array of luxurious jewelry itself, of course, must also pay attention to its price, which is presented through the jewelry label. In order to better attract the discerning eyes of customers, in addition to the style of the shop itself, jewelry must also create a sense of luxury, and the label displayed on the jewelry is what you need to pay special attention to when you boost your jewelry business.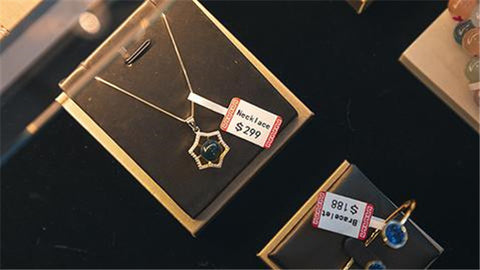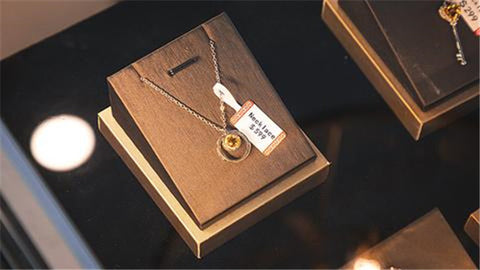 How to create labels that are both stylish and beautiful? Then you need a smart portable label maker. This M110 label maker provides an exclusive labeling solution for small businesses in the jewelry industry. Its supporting APP comes with rich label templates commonly used in the jewelry industry. You don't need to spend a lot of money to find someone to customize the design label to get the beautiful and generous Jewelry label.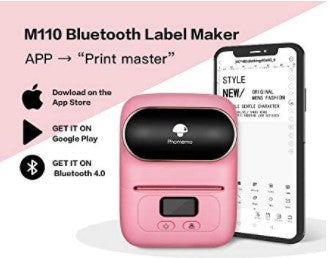 It has a mini shape and weighs only 225g, which can be easily carried out without becoming a burden for you. The supporting Print Master APP contains a variety of jewelry label templates, which can be connected to the mobile phone with Bluetooth, and the jewelry industry label templates can be applied with one tap with the mobile phone. You only need to enter the product information and you can generate the label with one click. In addition, you can also customize and edit the content in the label template to make your jewelry label unique.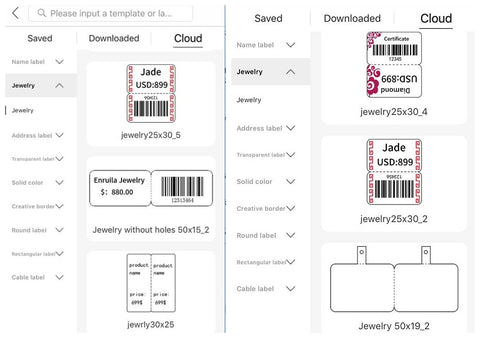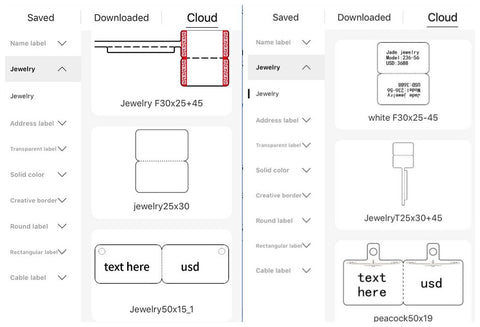 It is worth mentioning that this portable label maker uses thermal printing technology, which can print without ink and toner loading paper, which not only greatly improves the efficiency of managing jewelry products, but also saves your label production costs. Due to the thermal printing method, the cost of label production is very low, but the printed labels are rich in variety, clear and beautiful, and generally can be stored for 6-10 months. It can also fully meet the needs of jewelry merchants to replace labels frequently. The favorite of small businesses is a powerful tool for small businesses to develop jewelry business.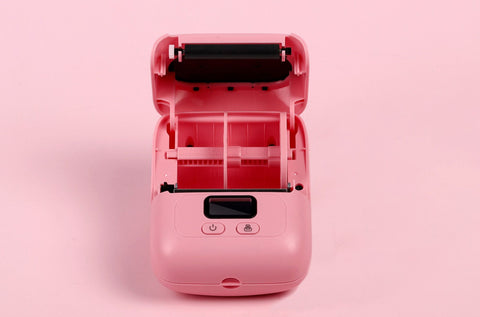 In particular, this label maker uses high-quality heat-sensitive and durable synthetic label paper, which is waterproof, tear-resistant, and does not fade, which meets the label specification requirements of the jewelry industry. There are a variety of styles to choose from, which can reflect the exquisiteness, elegance and high-level sense of jewelry, create an elegant brand image, and enhance the attractiveness of customers.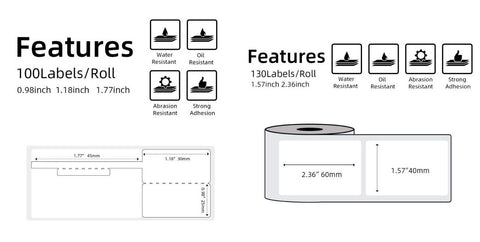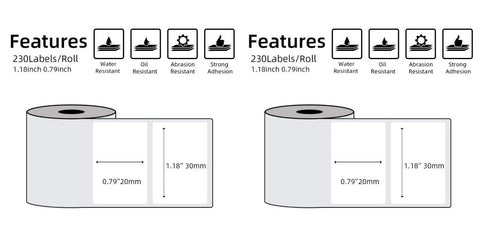 Therefore, price and category information, as well as standard and beautiful jewelry labels, can quickly build customer understanding and trust, reduce the time for shop assistants and processing inquiries by themselves, and effectively boost your jewelry business.