Sometimes, looking at other people's clean and tidy homes will always feel very healing, but whenever you want to keep your home tidy and orderly, it is a headache. So, what is the reason that the home is not tidy enough? In the opinion of the editor, most of the following points are not done:
1. Failure to properly eliminate unnecessary items
2. The principle of proximity is not followed when storing
3. Did not do a good job of classification and labeling
4. Failure to return the item to its original position after retrieval
How do add happiness to ordinary days? Using tags to sort the items in your home one by one will not only make your home environment from disordered to tidy, but also make your life more fulfilling.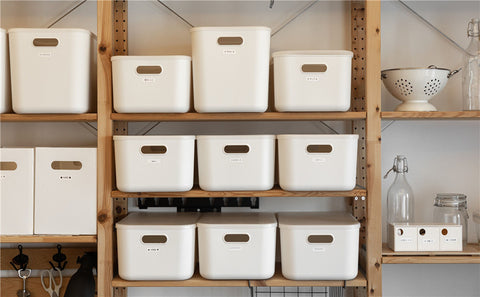 After the items are sorted, they can be identified at a glance and can be quickly retrieved. The most important thing is the role of the label. In the beginning, whether it was a Japanese housewife or a finishing artist, they mainly used handwritten labels, and they could draw their favorite symbols. However, with the increase in daily storage, handwriting is more troublesome, and it is gradually replaced by intelligent label machines.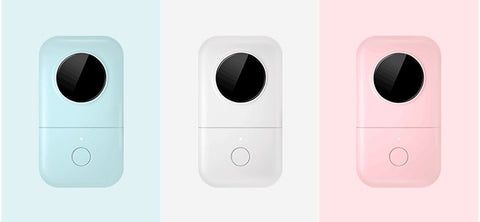 The portable label printer is just such an intelligent labeling tool. Its appearance size is only 2.3x 1.2x 5.2 inches, and its weight is only 160g. It can be held with one hand, and you can feel its lightness in the hand, and it is very convenient to carry it with you.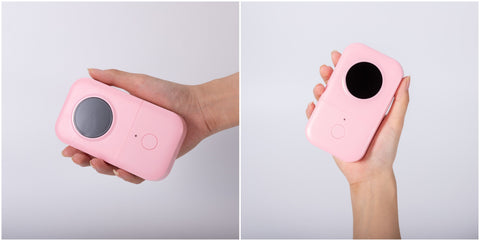 The label printer is very easy to operate. After Bluetooth is connected to the Print Master application compatible with iPhone and Android, you can customize the design and preview various project labels directly from your smartphone. The first is to select the specifications of the label paper, then enter the content to be printed, adjust the text direction, and then print. Of course, in each process, there are still many options to choose from. For example, to choose the label paper, first find the size of the label paper used, and then select the corresponding type.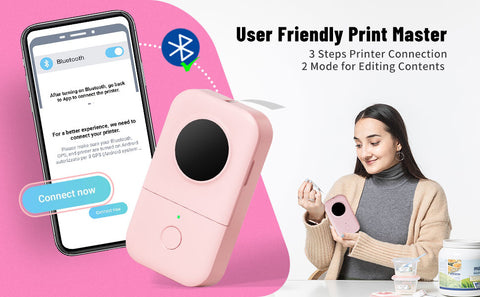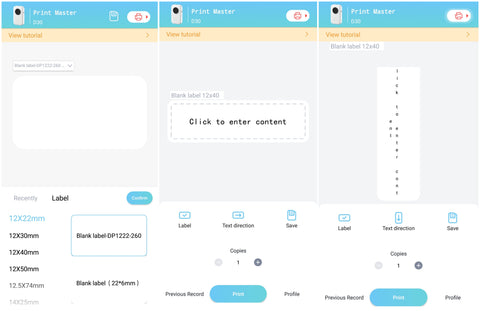 The kitchen is a space for daily use, so it will naturally collect some sundries. Cabinets and drawers are filled with ingredients, spices and kitchen tools, so it is necessary to strengthen the organization of the kitchen. What if you store spices or containers in drawers instead of food racks? Use a portable label printer to mark the top of the container so you can see everything at a glance.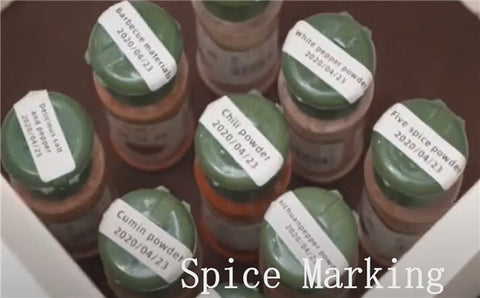 If there is a child in the family, maternal and child products and skincare products are easy to use indiscriminately. At this time, using the D30 portable label printer to label the maternal and child products and skincare products at home, it is not a problem to easily handle all kinds of maternal and child products and skincare products.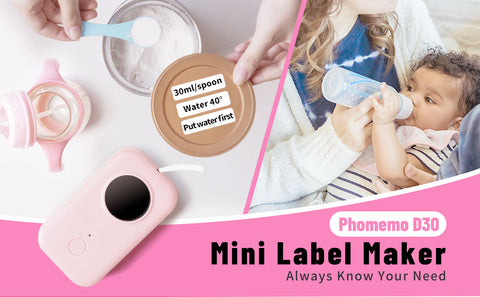 It is worth mentioning that the printing speed of the portable label machine here is very fast. A label can be printed out in less than 3 seconds, and the printed label can also be used for a long time. You can tear it off and paste it when needed. In addition, the printing area of a label is also very large, you can print two lines, for some life items with an expiration date, such as cosmetics and skincare products, you can easily mark the expiration time to avoid the embarrassment of continuing to use it after the expiration date.
Many objects in life can be identified by tags, such as various data lines and items that are inconvenient to distinguish between production time, etc., after adding tags, they can be more clearly identified, thereby reducing the cost of trial and error. In this way, After sorting out the labels, even though the various objects and storage boxes are still a bit messy, they can be quickly found when they are needed.
The portable label printer is the most capable labeling helper in your life, with one machine in hand, no worries ever since.