PHOMEMO M02 PRO POCKET PRINTER

A new product based on M02——the pixel is increased to 300dpi!
Print more clearly!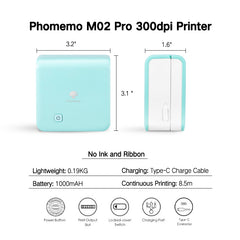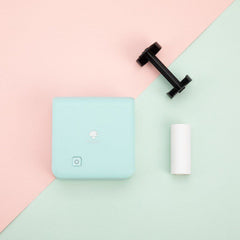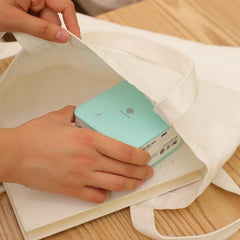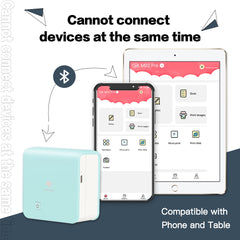 ✔ You can use the USB-Type C cable to charge. When fully charged, it can continuously print 8.5 meters of thermal paper.
✔ One machine contains a roll of thermal paper and a stand,
✔ Easy to carry, print whenever and wherever you want.
✔ You can use the mobile phone or tablet download Phomemo APP to connect bluetooth for printing, but one machine can only be connected to one device.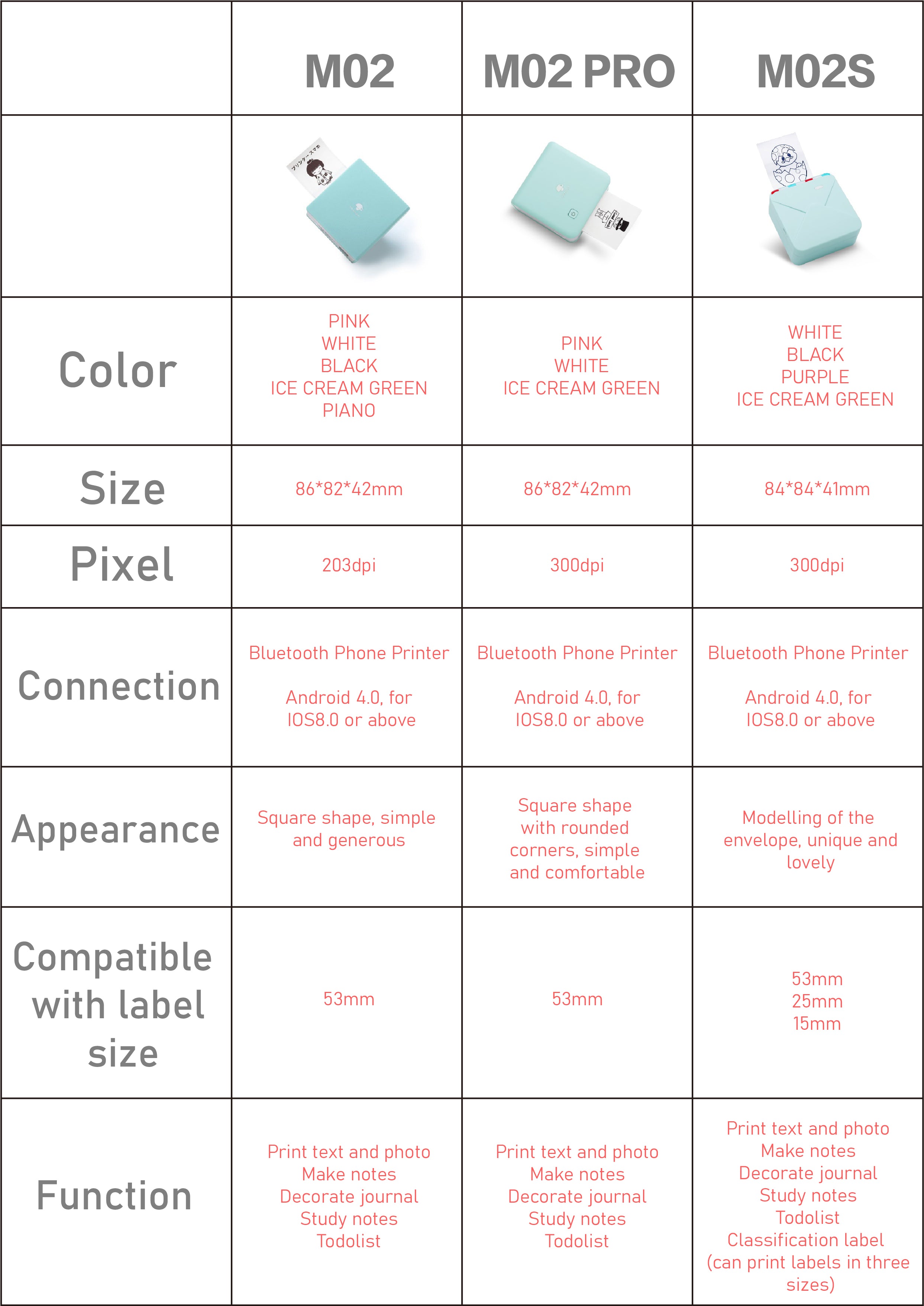 Features:
1.Delicate and Portable 
Compact size 3.38*3.22*1.65in which can be easily tucked into pocket and used everywhere.
It is very durable and practible with simple modelling and pure color.
2.Fast charging,long battery life 
1000mAh battery that lets you take it anywhere,5V-2Amake the charging more quickly.
Continuously working for 24hours,1.5hours charging time and 1week standby time.
3.Bluetooth connection 
Bluetooth 4.0 connection. Compatible with Smartphone and Tablet.
You just need to download an APP to your device without using wire.
Suitable for android 4.0,for IOS8.0 or above.
4.Multi function 
It can print memorandum and records,users see the information on the phone screen can be printed instantly.
The applications offer variety of fonts,filter and themes,make your photo stylish.Support Web printing,material printing.
5.Highlight 
M02 Pro is a more improved product based on M02 that pixel up to 300dpi.
The printing effect is more clear.If you like higher-pixel printers, this one you probably
won't want to miss!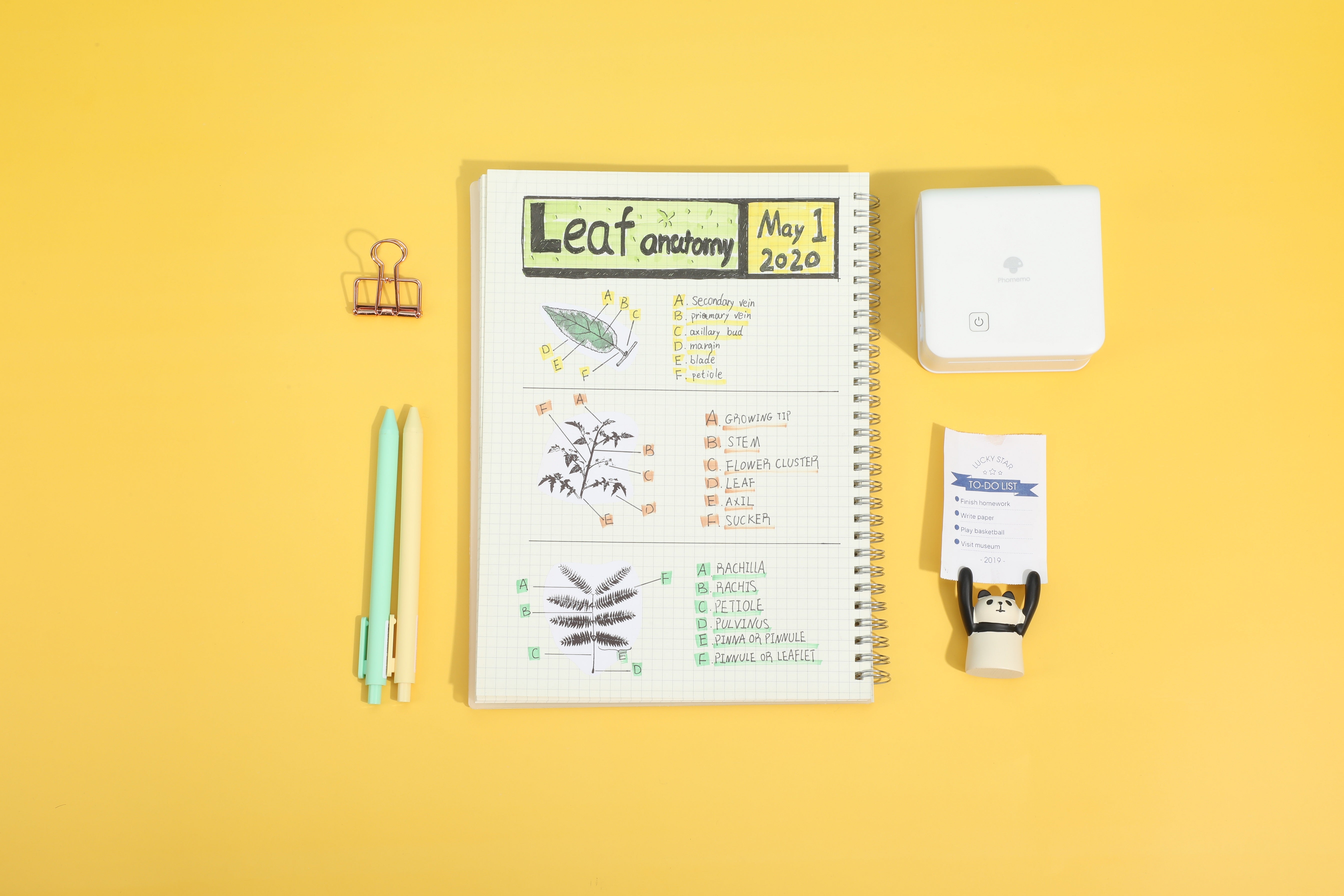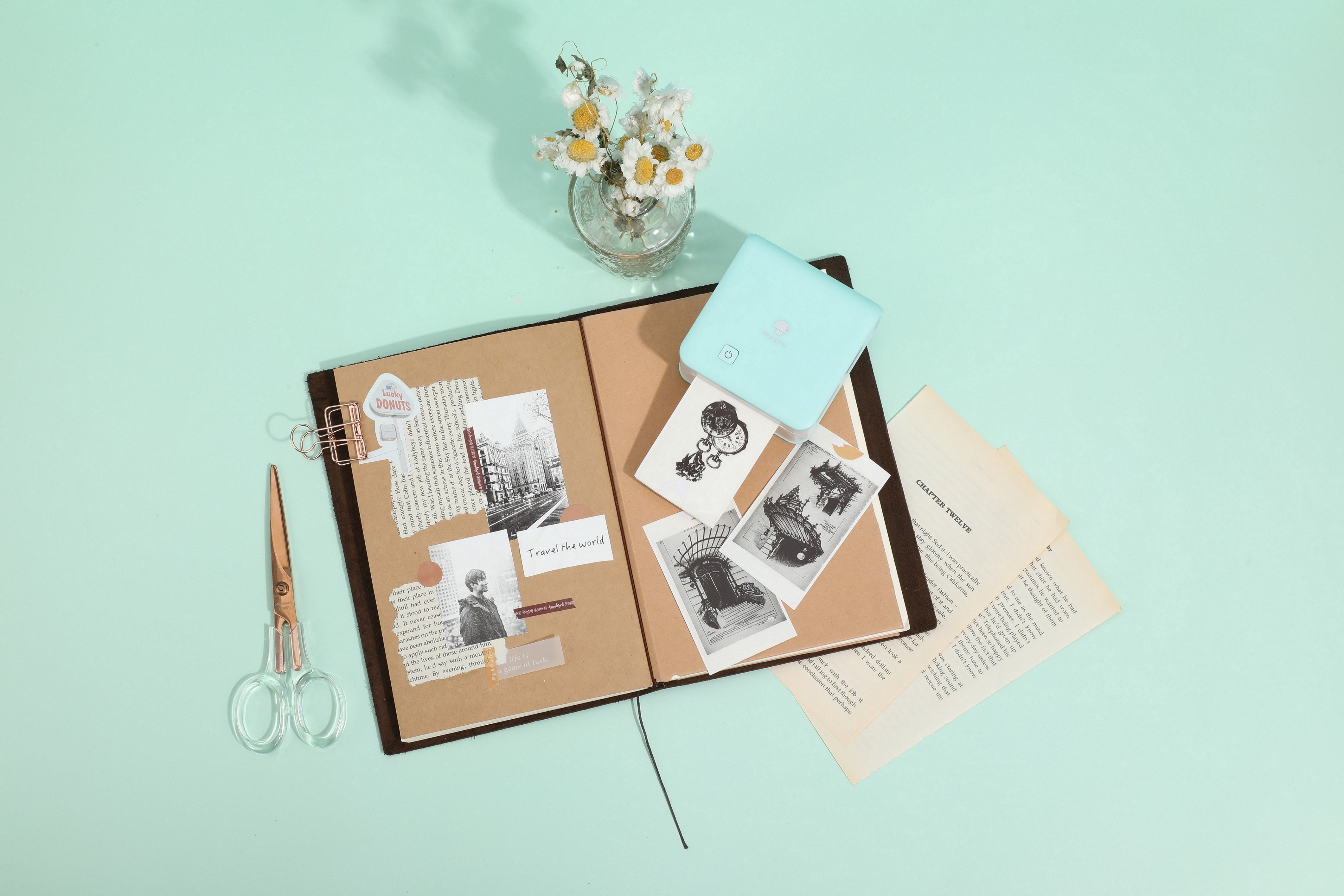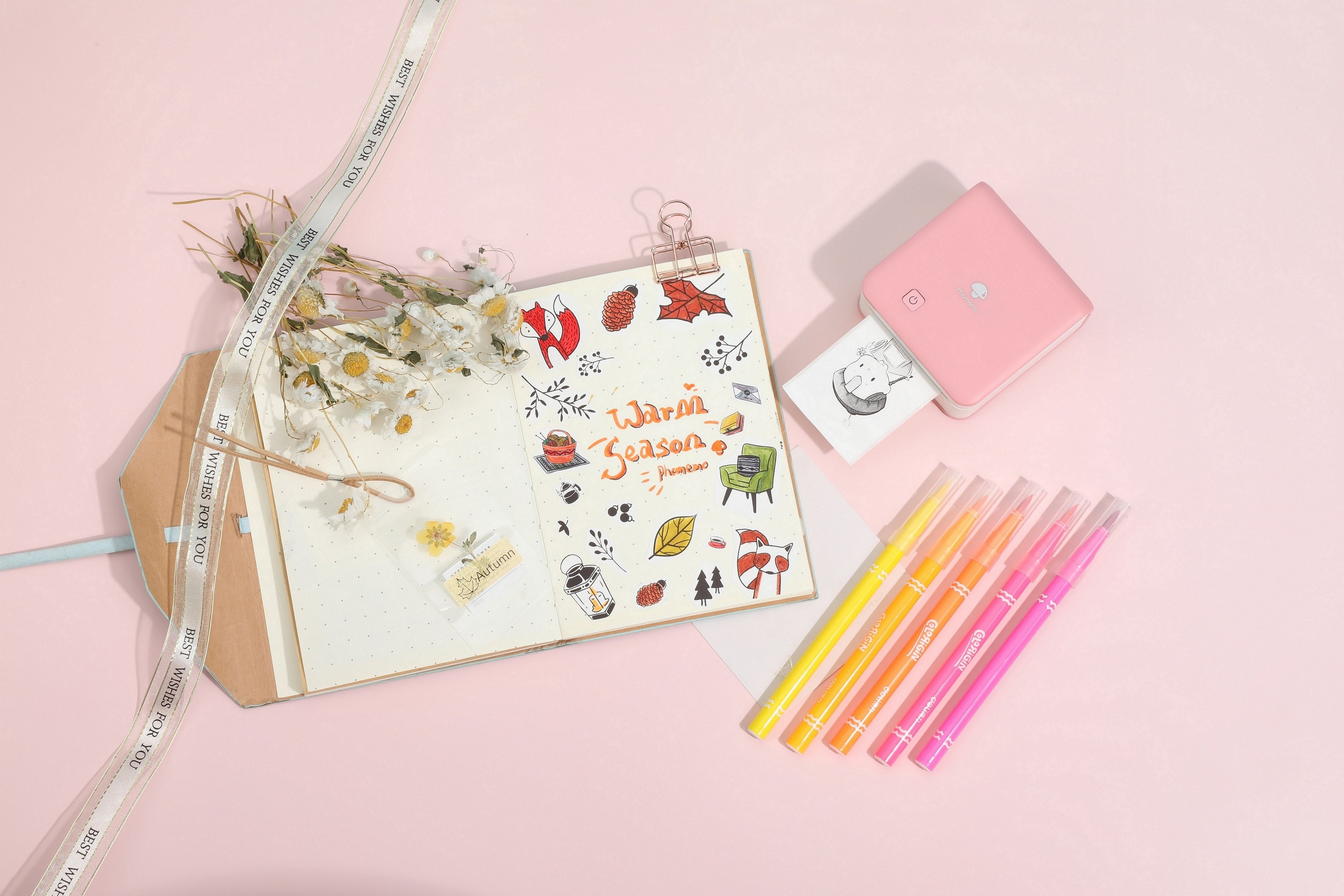 YOU CAN USE FOR:
                                         Journal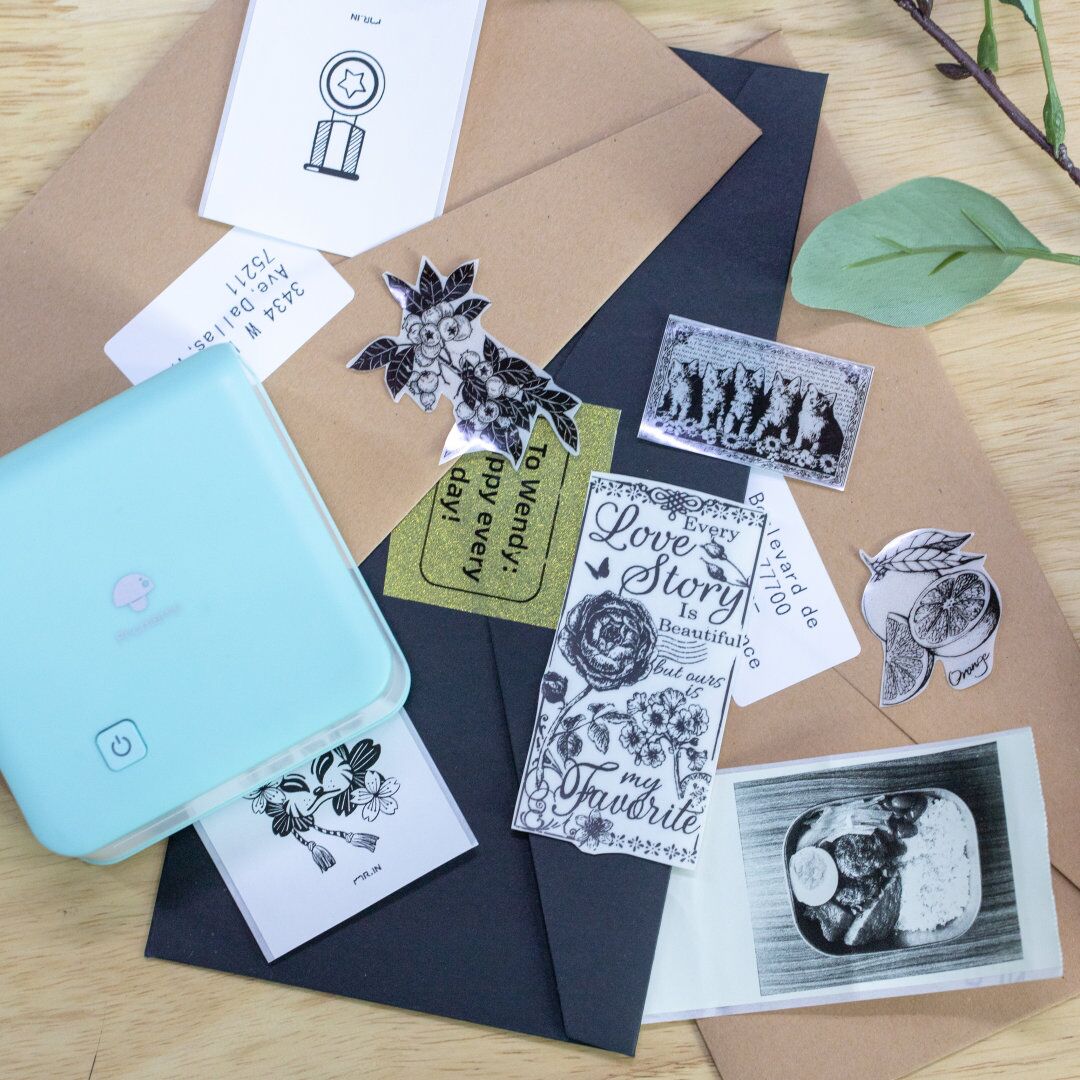 Print picture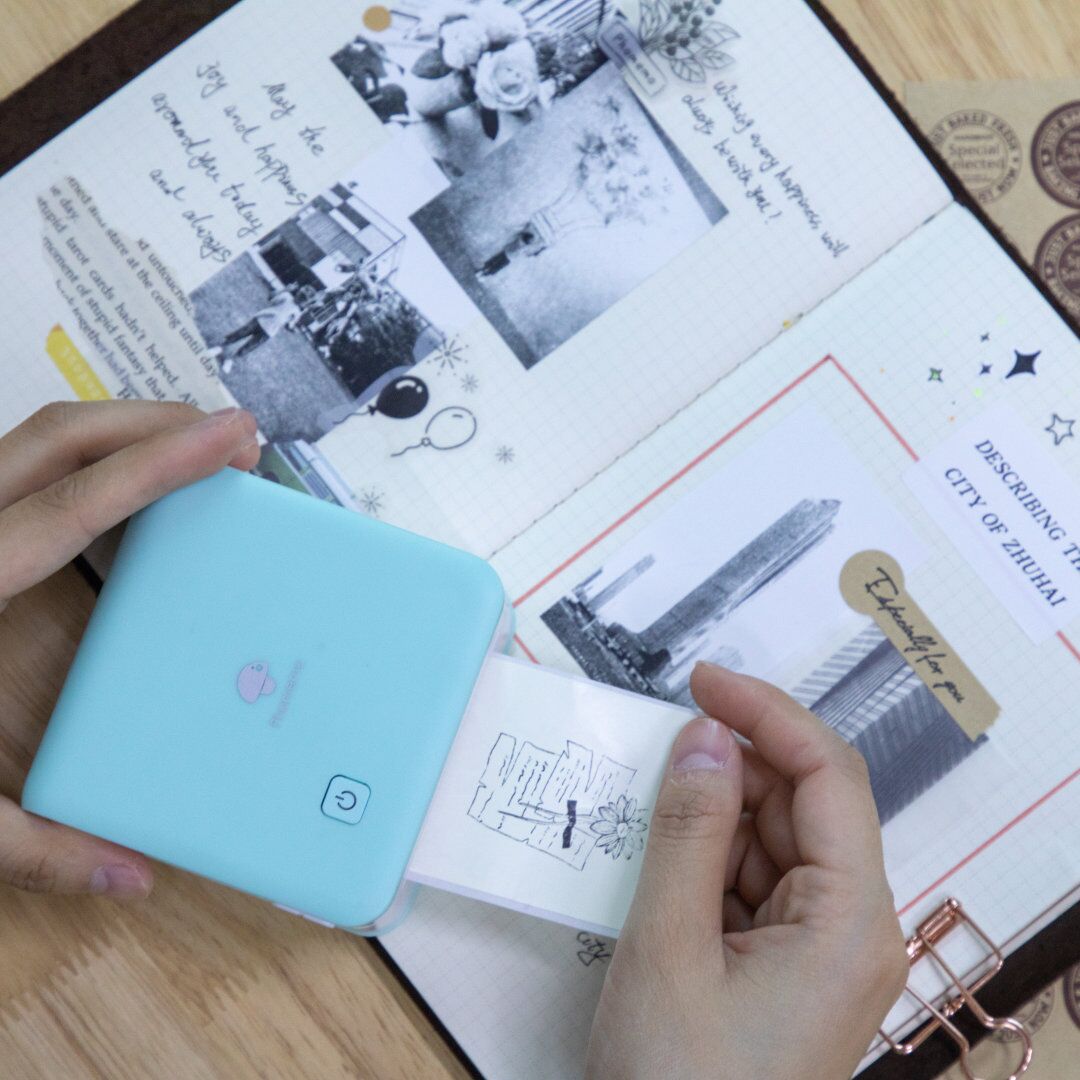 Make notes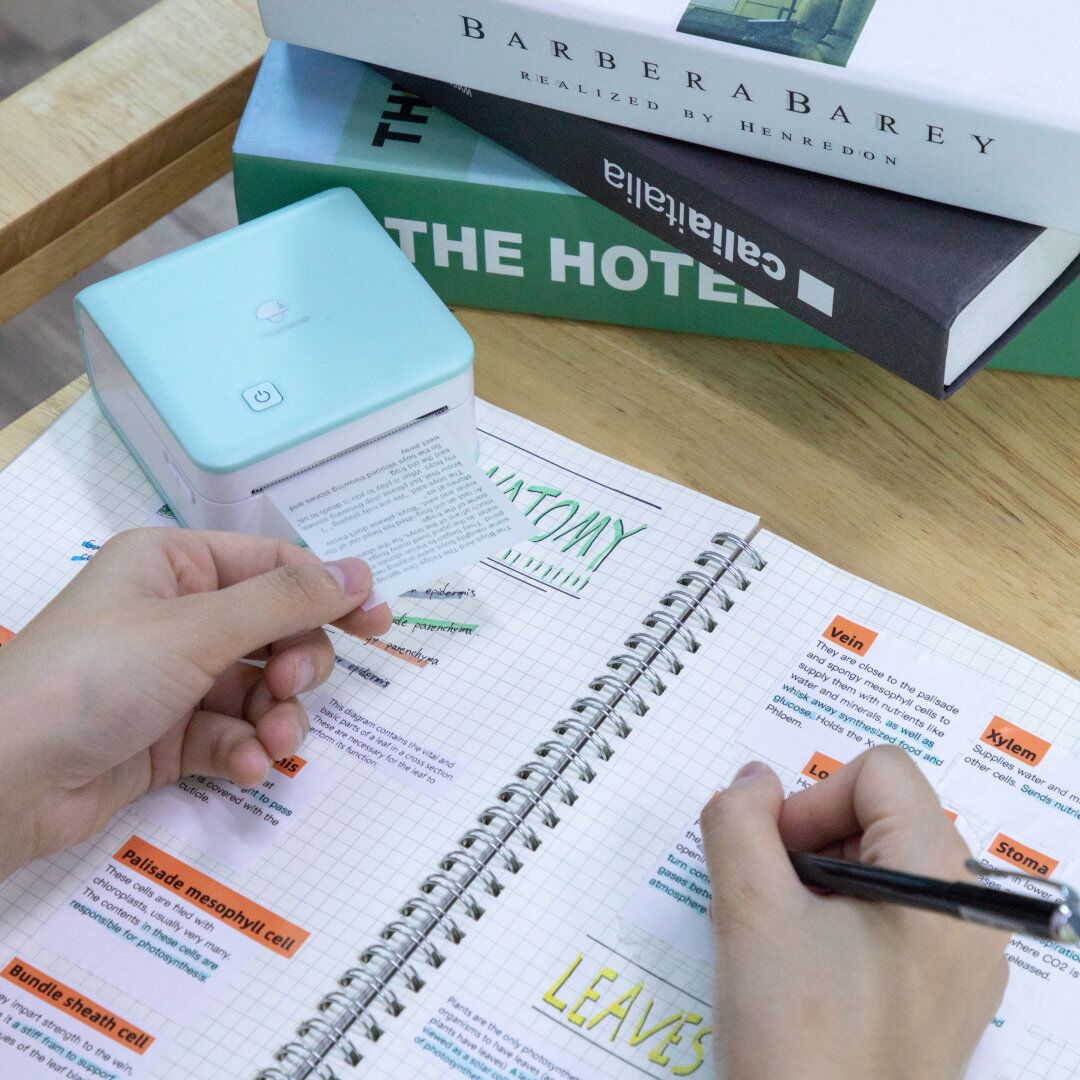 Phomemo M02 Pro Mini Bluetooth Portable Thermal Printer * 1
Phomemo Regular Thermal Paper(in printer) * 1
USB Cable * 1
User Manual * 1
Packing Box * 1
Transparent/Semi-transparent/Regular Sticker Thermal Paper 3 Rolls
Gold Sparkle/Silver Sparkle/Regular Sticker Thermal Paper 3 Rolls
Gold Sparkle/Silver Sparkle/Transparent Sticker Thermal Paper 8 Rolls
Gold Sparkle/Silver Sparkle/Semi-Transparent Sticker Thermal Paper 6 Rolls
Sticker Thermal Paper with Paper Holder Set | Compatible with M02S
Pineapple/Colorful dots/Sun Sticker Thermal Paper For 20yrs
Round Self-Adhesive Label-1 Roll of 140 Labels 50x50mm
Cable Label Self-Adhesive-1 Roll of 100 Labels 25x38mm
Name Label Self-Adhesive-1 Roll of 230 Labels 50x30mm
Navy Blue Thermal Paper 3 Rolls For 2 yrs
Green/Lavender Purple/Light Orange Sticker Thermal Paper 3 Rolls For 20yrs
Gold Sparkle Stickers Thermal Paper 3 Rolls For 20yrs
Semi-transparent Sticker Thermal Paper 3 Rolls For 20yrs
Little daisies/blue&white plaid/milk strawberry Sticker Thermal Paper For 20yrs
Pineapple/Colorful dots/Sun Sticker Thermal Paper For 20yrs
Transparent/Semi-transparent/Regular Sticker Thermal Paper 3 Rolls
Gold Sparkle/Silver Sparkle/Regular Sticker Thermal Paper 3 Rolls
Gold Sparkle/Silver Sparkle/Transparent Sticker Thermal Paper 8 Rolls
Gold Sparkle/Silver Sparkle/Semi-Transparent Sticker Thermal Paper 6 Rolls
Sticker Thermal Paper with Paper Holder Set | Compatible with M02S
Pineapple/Colorful dots/Sun Sticker Thermal Paper For 20yrs
Round Self-Adhesive Label-1 Roll of 140 Labels 50x50mm
Cable Label Self-Adhesive-1 Roll of 100 Labels 25x38mm
Name Label Self-Adhesive-1 Roll of 230 Labels 50x30mm
Navy Blue Thermal Paper 3 Rolls For 2 yrs
Green/Lavender Purple/Light Orange Sticker Thermal Paper 3 Rolls For 20yrs
Gold Sparkle Stickers Thermal Paper 3 Rolls For 20yrs
Semi-transparent Sticker Thermal Paper 3 Rolls For 20yrs
Little daisies/blue&white plaid/milk strawberry Sticker Thermal Paper For 20yrs
Pineapple/Colorful dots/Sun Sticker Thermal Paper For 20yrs
CUSTOMER REVIEWS
Based on {{summary.totalNum || 0}} reviews
Write A Review
Ask A Question
All Picture
{{item.like || 0}}
{{item.dislike || 0}}
{{item.replyCount || 0}}
{{item.like || 0}}
{{item.dislike || 0}}
{{item.replyCount || 0}}
{{reviewData.like || 0}}
{{reviewData.dislike || 0}}
{{reviewData.replyVoList.total || 0}}
RELEASE
/
RELEASE
CUSTOMER REVIEWS
Based on {{summary.totalNum || 0}} reviews
Write A Review
Ask A Question
{{item.like || 0}}
{{item.dislike || 0}}
{{item.replyCount || 0}}
{{reviewData.like || 0}}
{{reviewData.dislike || 0}}
{{reviewData.replyVoList.total || 0}}
RELEASE
RELEASE