D30 Mini Inkless Thermal Label Printer | White


💥Easy to Carry Outdoors


Stylish and portable size (131.1mm x 75.5mm x 29mm), you can easily print anytime and anywhere.



💥Thermal Wireless Label Printer


Bluetooth 4.0 connection which supports long-distance printing (10 meters), also without adding or changing ink, toners, or ribbons in the printer. Support Android 4.0 and IOS 8.0 system and higher.



💥High-Quality & Fast Printing


Quick Print by one click of the "Print" Buttom of the APP Print Master. When it's fully charged, the printer can print more than 50 rolls of the thermal labels.



💥Various styles of the thermal label


The D30 printer is compatible with diverse thermal labels from Phomemo, which includes transparent, white, colorful, pattern, square, round labels, etc.



💥Multipurpose


D30 label printer can be used in clothing storage, kitchen storage, daily necessities labeling, office supplies, supermarkets, student supplies, pharmacies, etc. It Can print storage labels, name labels, price labels, and other item remarks.



💥One-year Warranty and Satisfaction Guarantee


After-sale warranty, we support a One-year warranty return. If you didn't receive the product more than 80 days after the package was shipped, we will refund unconditionally.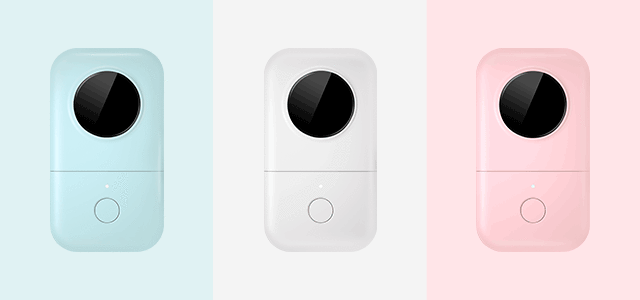 Unlike traditional handwritten labels, you only need to connect the Bluetooth through App and it can print directly. Support continuous printing and multi-line printing. It's very convenient for retail shops or offices that require a large number of labels.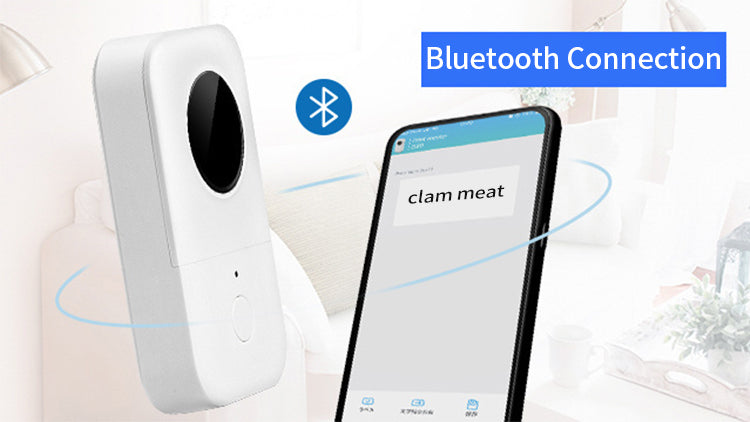 Search for【Print Master】in the App Store or Google Play to download the app. It contains multi-functional templates to make your editing faster.
👇What Can You Print With D30 Label Printer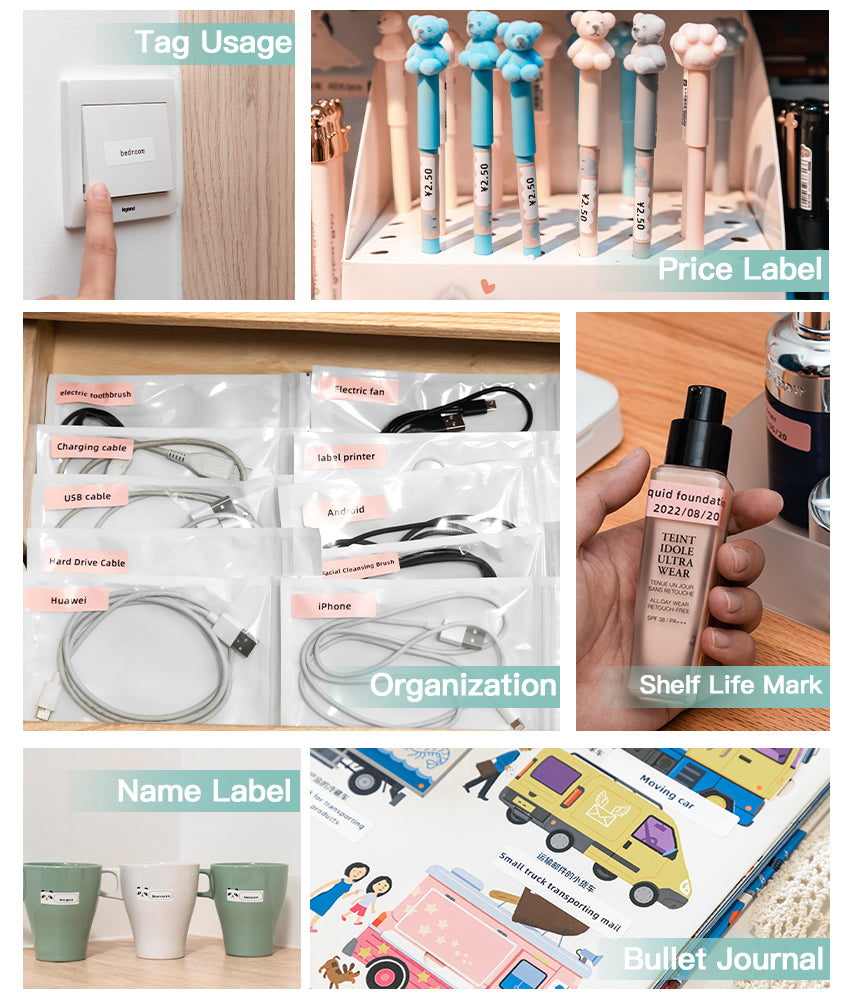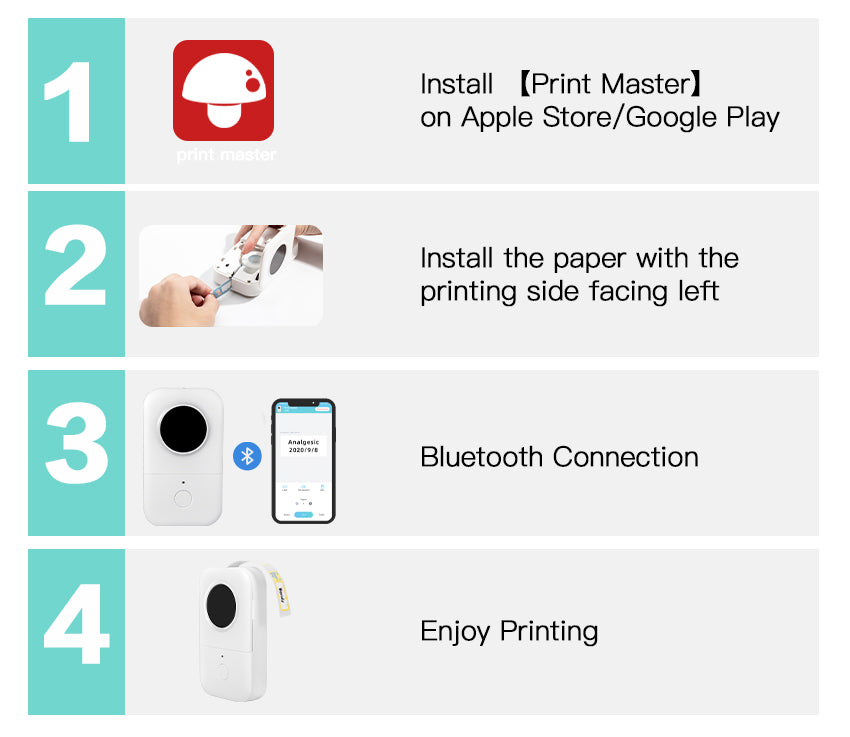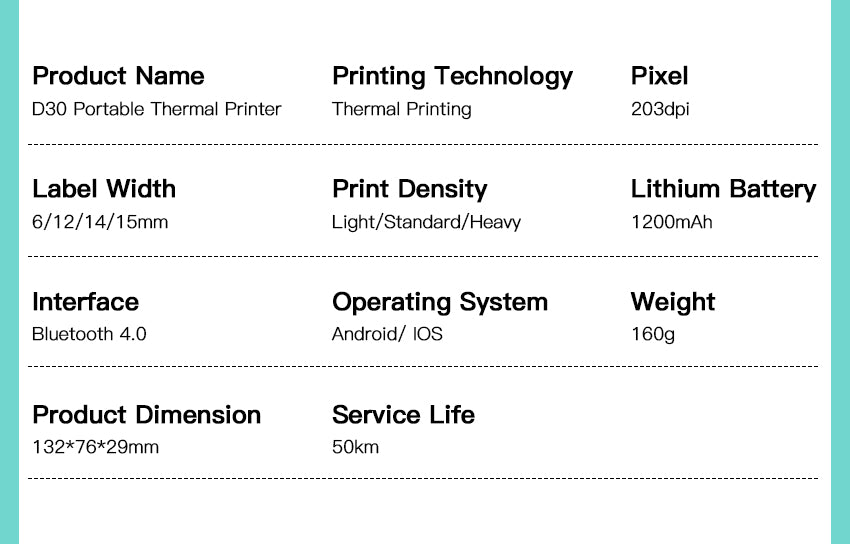 Packing List: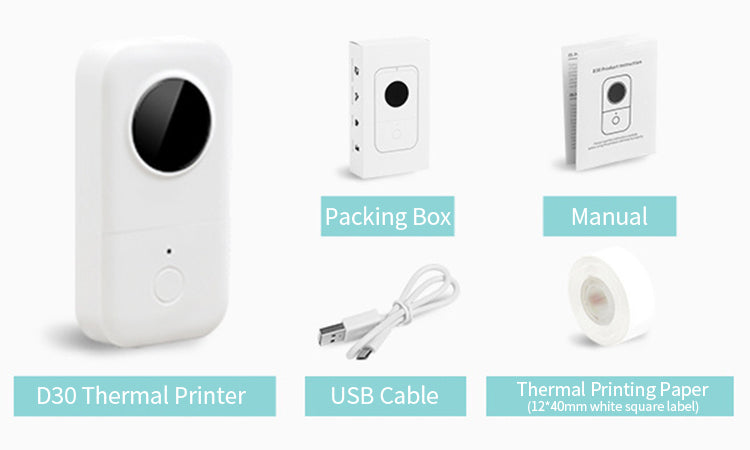 CERTIFICATION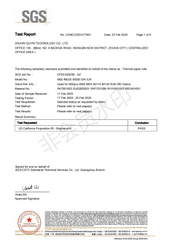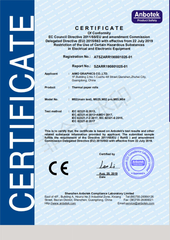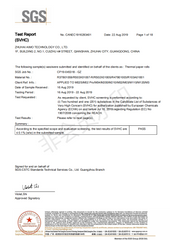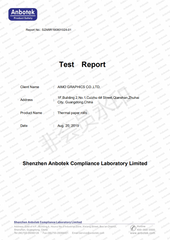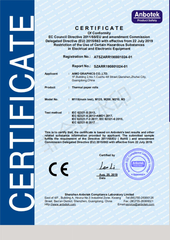 Transparent/Semi-transparent/Regular Sticker Thermal Paper 3 Rolls
Gold Sparkle/Silver Sparkle/Regular Sticker Thermal Paper 3 Rolls
Gold Sparkle/Silver Sparkle/Transparent Sticker Thermal Paper 8 Rolls
Gold Sparkle/Silver Sparkle/Semi-Transparent Sticker Thermal Paper 6 Rolls
Sticker Thermal Paper with Paper Holder Set | Compatible with M02S
Pineapple/Colorful dots/Sun Sticker Thermal Paper For 20yrs
Round Self-Adhesive Label-1 Roll of 140 Labels 50x50mm
Cable Label Self-Adhesive-1 Roll of 100 Labels 25x38mm
Name Label Self-Adhesive-1 Roll of 230 Labels 50x30mm
Navy Blue Thermal Paper 3 Rolls For 2 yrs
Green/Lavender Purple/Light Orange Sticker Thermal Paper 3 Rolls For 20yrs
Gold Sparkle Stickers Thermal Paper 3 Rolls For 20yrs
Semi-transparent Sticker Thermal Paper 3 Rolls For 20yrs
Little daisies/blue&white plaid/milk strawberry Sticker Thermal Paper For 20yrs
Pineapple/Colorful dots/Sun Sticker Thermal Paper For 20yrs
Transparent/Semi-transparent/Regular Sticker Thermal Paper 3 Rolls
Gold Sparkle/Silver Sparkle/Regular Sticker Thermal Paper 3 Rolls
Gold Sparkle/Silver Sparkle/Transparent Sticker Thermal Paper 8 Rolls
Gold Sparkle/Silver Sparkle/Semi-Transparent Sticker Thermal Paper 6 Rolls
Sticker Thermal Paper with Paper Holder Set | Compatible with M02S
Pineapple/Colorful dots/Sun Sticker Thermal Paper For 20yrs
Round Self-Adhesive Label-1 Roll of 140 Labels 50x50mm
Cable Label Self-Adhesive-1 Roll of 100 Labels 25x38mm
Name Label Self-Adhesive-1 Roll of 230 Labels 50x30mm
Navy Blue Thermal Paper 3 Rolls For 2 yrs
Green/Lavender Purple/Light Orange Sticker Thermal Paper 3 Rolls For 20yrs
Gold Sparkle Stickers Thermal Paper 3 Rolls For 20yrs
Semi-transparent Sticker Thermal Paper 3 Rolls For 20yrs
Little daisies/blue&white plaid/milk strawberry Sticker Thermal Paper For 20yrs
Pineapple/Colorful dots/Sun Sticker Thermal Paper For 20yrs
CUSTOMER REVIEWS
Based on {{summary.totalNum || 0}} reviews
Write A Review
Ask A Question
All Picture
{{item.like || 0}}
{{item.dislike || 0}}
{{item.replyCount || 0}}
{{item.like || 0}}
{{item.dislike || 0}}
{{item.replyCount || 0}}
{{reviewData.like || 0}}
{{reviewData.dislike || 0}}
{{reviewData.replyVoList.total || 0}}
RELEASE
/
RELEASE
CUSTOMER REVIEWS
Based on {{summary.totalNum || 0}} reviews
Write A Review
Ask A Question
{{item.like || 0}}
{{item.dislike || 0}}
{{item.replyCount || 0}}
{{reviewData.like || 0}}
{{reviewData.dislike || 0}}
{{reviewData.replyVoList.total || 0}}
RELEASE
RELEASE