Phomemo 2021 Best Black Friday & Cyber Monday Deals-Save More
With the passing of Thanksgiving ago, the annual large-scale online shopping deal came. During Black Friday and Cyber Monday deals, you will save a lot of money here at Phomemo. If you have a wish list of thermal printers you want to buy, then it's time to seize the best time to save money.

Phomemo is a brand that has been focusing on the research and development of creative printers since 2016 and launched a variety of paper roll series portable thermal printers for office, life, work, study and other application scenarios. In addition, various commercial label makers and shipping label printers have been continuously introduced for those who have small shops or need to start online businesses, as well as the realization of the desire to efficiently manage their business at home and benefit the business.
You can look forward to the Phomemo 2021 Best Black Friday and Cyber Monday Deal, the biggest events of the year, and all our printers are at preferential great prices in history! At the same time, there will also be activities to buy printers to get different gifts, so you can save more money and get special gifts here.

Invent time: 11.22-12.5
Next will focus on the offers of these deals:
Preferential: All products are at preferential great prices in history
More:
1. Buy D30 /T02 /P12 Get Christmas Sticker; 
2. Buy M02 /M02PRO /M110 /M120 /P3100 Get Christmas Gift Suite A; 
3. Buy M02S /M03/ M200 /M220 Get Christmas Gift Suite B; 
4. Order More Than USD$50 Get Phomemo's Calendar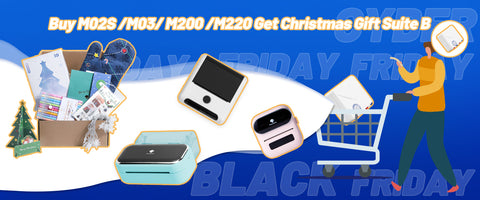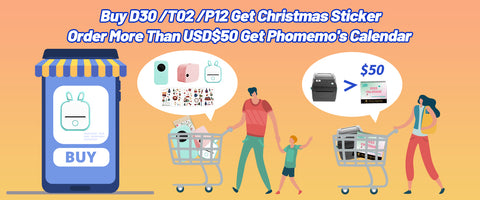 Best Black Friday and Cyber Monday 2021 deals, make you save more! You can start shopping on phomemo.com now!