Outlets! Only $42.99!! Black M02 Printer & Labels Bundle | Canada Only

Please be noticed that the M02 | Black with Labels Bundle are only available in Canada.
PHOMEMO M02 MINI PRINTER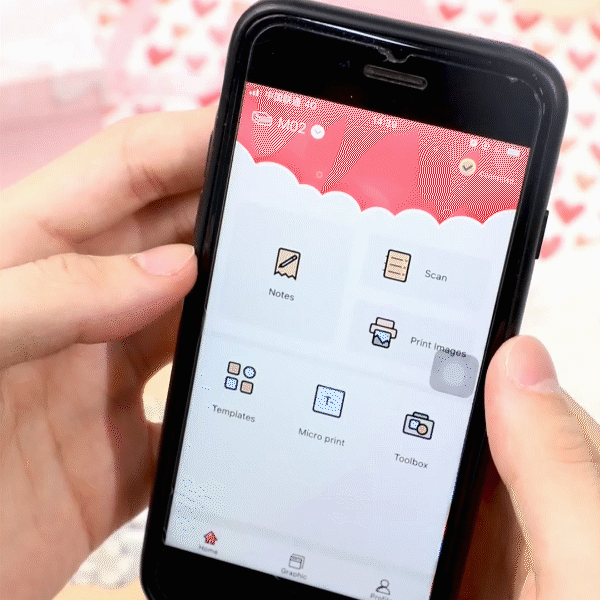 APP Phomemo will automatically recognize the length of the picture or text so that you won't need to set any print size while printing Phomemo continuous paper.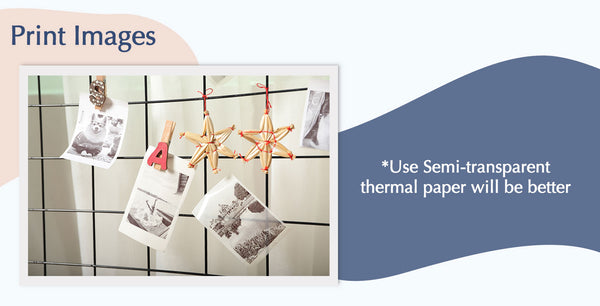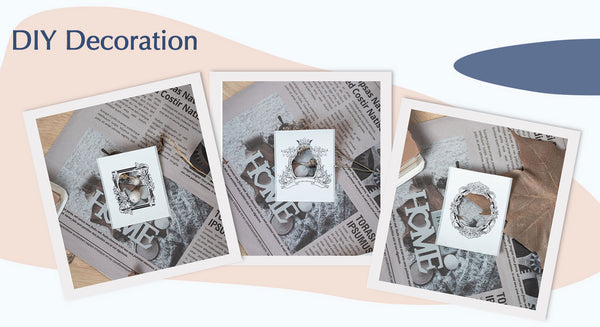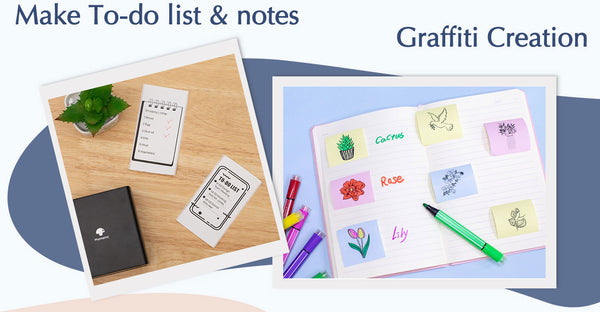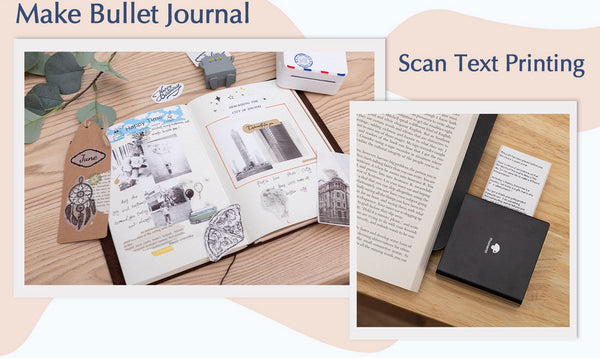 With this mini functional M02 printer, easily to print anything for taking notes, making bullet journal, printing photos, or doing your own DIY crafts!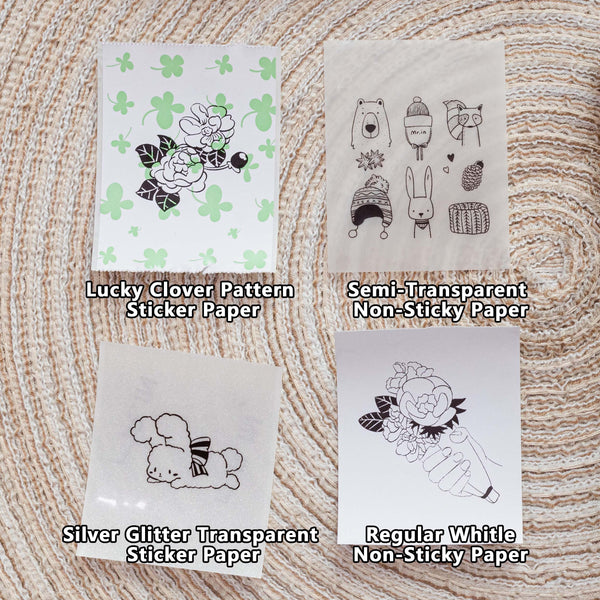 *The picture storage time of each thermal paper is different, and the storage time of the printings depends on what thermal paper you choose.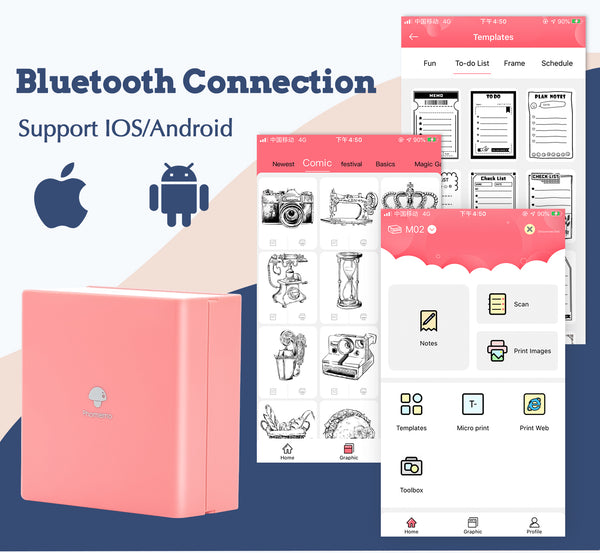 Supports Android and IOS devices. (Bluetooth 4.0 connection, Android 4.0 and IOS 8.0 or higher). Not only just provides continually free updated graphics and templates (More than 1000+), The APP Phomemo also supports more functions such as web printing, micro printing, scan, etc.
*APP Phomemo supports multiple languages as well.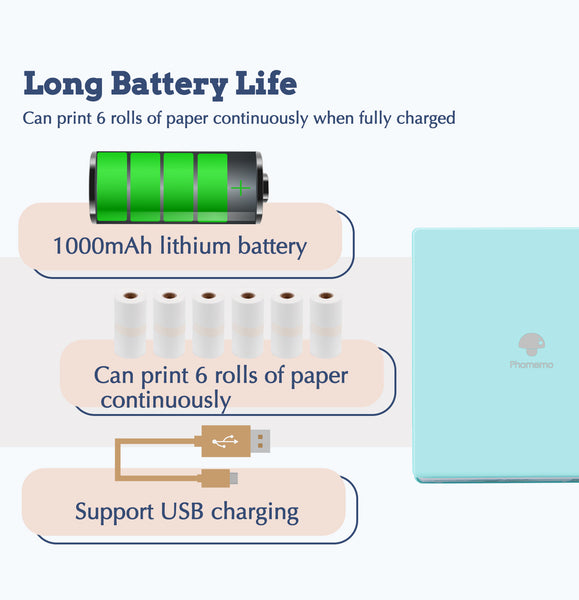 Phomemo M02 Printer supports charging via USB cable. When it's fully charged, the M02 printer can print 6 rolls of paper continuously.
How to Use It in 4 Steps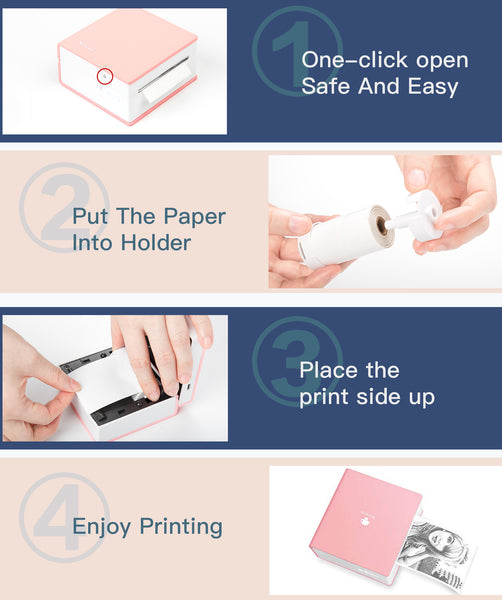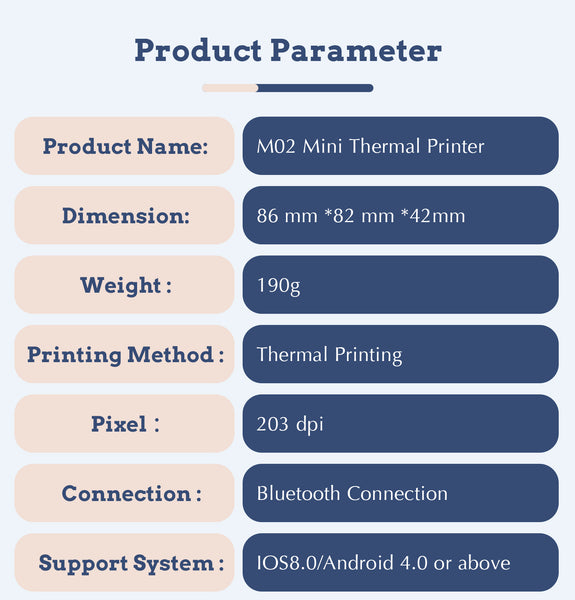 Transparent/Semi-transparent/Regular Sticker Thermal Paper 3 Rolls
Gold Sparkle/Silver Sparkle/Regular Sticker Thermal Paper 3 Rolls
Gold Sparkle/Silver Sparkle/Transparent Sticker Thermal Paper 8 Rolls
Gold Sparkle/Silver Sparkle/Semi-Transparent Sticker Thermal Paper 6 Rolls
Sticker Thermal Paper with Paper Holder Set | Compatible with M02S
Pineapple/Colorful dots/Sun Sticker Thermal Paper For 20yrs
Round Self-Adhesive Label-1 Roll of 140 Labels 50x50mm
Cable Label Self-Adhesive-1 Roll of 100 Labels 25x38mm
Name Label Self-Adhesive-1 Roll of 230 Labels 50x30mm
Navy Blue Thermal Paper 3 Rolls For 2 yrs
Green/Lavender Purple/Light Orange Sticker Thermal Paper 3 Rolls For 20yrs
Gold Sparkle Stickers Thermal Paper 3 Rolls For 20yrs
Semi-transparent Sticker Thermal Paper 3 Rolls For 20yrs
Little daisies/blue&white plaid/milk strawberry Sticker Thermal Paper For 20yrs
Pineapple/Colorful dots/Sun Sticker Thermal Paper For 20yrs
CUSTOMER REVIEWS
Based on {{summary.totalNum || 0}} reviews
Write A Review
Ask A Question
All Picture
{{item.like || 0}}
{{item.dislike || 0}}
{{item.replyCount || 0}}
{{item.like || 0}}
{{item.dislike || 0}}
{{item.replyCount || 0}}
{{reviewData.like || 0}}
{{reviewData.dislike || 0}}
{{reviewData.replyVoList.total || 0}}
RELEASE
/
RELEASE
CUSTOMER REVIEWS
Based on {{summary.totalNum || 0}} reviews
Write A Review
Ask A Question
{{item.like || 0}}
{{item.dislike || 0}}
{{item.replyCount || 0}}
{{reviewData.like || 0}}
{{reviewData.dislike || 0}}
{{reviewData.replyVoList.total || 0}}
RELEASE
RELEASE